What We Do
In keeping with the Center for Human Health and the Environment's (CHHE) goal to understand and prevent the adverse impacts of environmental factors on human health, the mission of the Community Outreach and Engagement Core (COEC) is to translate research-based information into knowledge that can be put into practice in communities. Information provided by the COEC is used by both professionals and community members for the improvement of human health and well-being, and to inform the research, facility, administrative, and integrative health science endeavors of the Center with practical information from community members.
The COEC engages in dialogue and learning with North Carolina (NC) communities, individuals who serve communities in NC and nationally, and members of CHHE. The COEC provides information, educational resources, and engagement expertise to individuals, families, communities, organizations, agencies, and Center members to further scientific collaborations, disseminate research-based information, and develop the capacity of community members and professionals to understand and respond to environmental health concerns. Further, the COEC serves as a conduit for individuals, families, communities, organizations, and agencies to inform the research initiatives of the CHHE.
The COEC is led by Director Katlyn (Katy) May.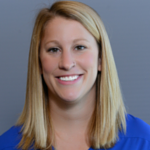 Katlyn May, MEM
kmay2@ncsu.edu | 919-515-2681
I am passionate about finding collaborative solutions to environmental problems. My formal training is in environmental policy and community-based environmental management, with a focus on science translation and community engagement. My work has focused on addressing the environment's impact on human health in vulnerable populations, from coastal communities to urban neighborhoods, from fish consumption advisories to air quality.  My goal is to provide resources, and facilitate collaborations between communities and CHHE researchers, so that everyone can make healthy choices for themselves and their families.
Meet our Advisory Board
The Community Advisory Board (CAB) advises the COEC by providing ideas and feedback. The CASB is a group of diverse community members  and representatives who meet in person once a year, but provide continued guidance throughout the year. CASB members assist in development of educational program topics and priorities, provide input for research, advise the COEC on reaching vulnerable communities, and share Center updates with the larger community. In addition, CASB members are invited to review materials, participate in research forums, and make referrals for community member participation in focus groups and other project development related activities.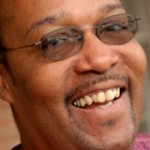 Craig C. Brookins
Associate Professor of Psychology and Africana Studies
Craig's research focuses on how to bolster the development and maintenance of psychological well-being in communities. He has been recognized numerous times for his devotion to extension programs and was appointed as a 2017 Outreach and Engagement Faculty Fellow at NC State University.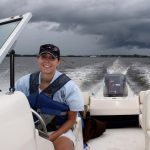 Heather Jacobs Deck
Pamlico-Tar Riverkeeper
As the Pamlico-Tar Riverkeeper, Heather is a sought-after expert on river environmental issues, and has been leading advocacy, volunteer and educational programs since 2003. She has been appointed to numerous commissions and working groups related to North Carolina's water policies and management of the watershed.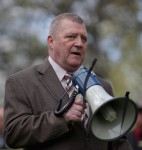 Jerry Ensminger
Water quality activist, retired US Marine
Jerry's work has been ongoing since the 1980's when his daughter Janey was diagnosed with leukemia after he and his family had lived in base housing at Camp Lejeune in Jacksonville, NC. Since Janey's diagnosis and eventual passing, Jerry has been an incredible force in the fight for facts, healthcare, and justice for victims and their family members of Camp Lejeune's contaminated water.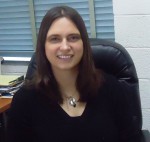 Anna (Michelle) Estrada
Family & Consumer Educator, Cooperative Extension
Michelle's work focuses on designing, implementing, and evaluating educational programs in human development, leadership development, and housing. She provides opportunities for cross-cultural learning and bridge-building among long-time residents and newcomers, including Wayne County's growing Latino community.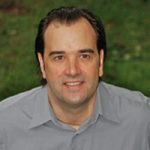 Terry Landsdell
Program Director, Clean Air Carolina
Terry serves Program Director for Clean Air Carolina and Medical Advocates for Healthy Air. A committed public servant, he continues to serve on the Mecklenburg County Air Quality Commission as well as the Transit Services Advisory Committee for the City of Charlotte. He has helped usher in the Light Rail Blue line, integrated bicycle accommodations throughout the transit system, and supported the ongoing conversion of the city's bus fleet to low sulfur fuel and hybrid buses.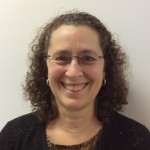 Diana Rashash
Area Specialized Agent – Water Quality & Waste Management, Onslow County Cooperative Extension
My work is focused on human wastewater, animal wastes, surface water, groundwater, stormwater, yard drainage issues, aquatic invasive weeds, impacts of climate change, and other environmental issues.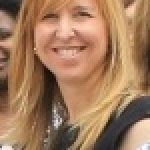 Donna Rewalt
Community Outreach Coordinator, Durham County Cooperative Extension
Donna promotes Extension programming in the community & connects individuals and groups to Extension resources. Provides support to Kids Voting and the Strengthening Families Coalition–Parent and Family Advocacy & Support Training (PFAST) program. Donna coaches parents on school issues and provides leadership training–she is a certified facilitator for the Real Colors personality instrument.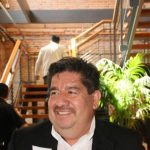 Juvencio Rocha Peralta
Executive Director, Association of Mexicans in North Carolina, Inc. (AMEXCAN)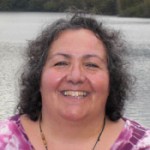 Rosa Saavedra
Community Engagement Manager, Toxic Free NC
I have extensive experience as a labor and community organizer utilizing participatory methods. I developed a regional leadership and development program for the Latino community in the Southeast – Pueblos de Latinoamerica Program – at Highlander Research and Education Center in Tennessee. I am committed to including the voices of every North Carolinian in the effort to make North Carolina a toxic free state.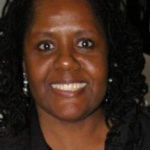 Lenora S. Smith
Executive Director of the Partnership Effort for the Advancement of Children's Health (PEACH)
Ms. Smith currently serves as Executive Director and the board chair for PEACH. She has more than 20 years of community connectivity – creating, directing, and working with residents and other organizations to make resources available to marginalized and underserved residents throughout the community.
If you are interested in learning more about the COEC and potentially joining our CASB, please contact Katy May