What We Do
In keeping with the Center for Human Health and the Environment's (CHHE) goal to understand and prevent the adverse impacts of environmental factors on human health, the mission of the Community Engagement Core (CEC) is to deepen established relationships and forge new partnerships with communities throughout the eastern portion of the state of North Carolina, with a specific focus on Raleigh, Durham, and Wilmington.  We focus on raising awareness of environmental health issues and increasing environmental health literacy with community partners, determining the environmental exposures faced by our partner communities in their everyday lives, and forging new paths in encouraging researchers and residents to collaborate to further environmental health research and knowledge, and solve local problems.
The CEC engages in dialogue and learning, providing information, educational resources, and engagement expertise to individuals, communities, educators, and Center members to further scientific collaborations, disseminate research-based information, and develop the capacity of community members and professionals to understand and respond to environmental health concerns.
The CEC is led by co-Directors Andrew Binder and Katlyn (Katy) May.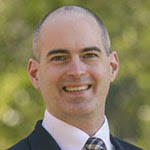 Andrew Binder, PhD | arbinder@ncsu.edu | 919-515-9750
Dr. Binder is a tenured associate professor in the Department of Communication whose research focuses on people's concerns related to science, technology, and risk and understanding how people make sense of these topics. His published research has focused on a variety of issues, from public opinion of climate change, to social media conversations about nuclear power, and to community controversies surrounding the building of a new national biological research facility in the mainland United States. Dr. Binder coordinates scholarly exchanges of ideas between Center members and other researchers at NC State, consults with Center members on the integration of community engagement into their research projects, and trains Center members in social science perspectives on environmental health research.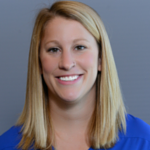 Katlyn May, MEM | kmay2@ncsu.edu | 919-515-2681
Ms. May is trained in community-based environmental management, with expertise in listening to community concerns and ideas, and is currently completing a doctoral degree in science education, where she is developing expertise in informal learning and public education. Katy has been with CHHE since 2015 and has been a part of CEC leadership since 2016. She leads daily aspects of communication, education, and engagement, while providing expertise in science education and culturally-relevant material development. She enhances the capacity of Center members and external partners by hosting trainings, developing dissemination strategies, and managing a community grant program.
Meet Our Advisory Board
Our Stakeholder Advisory Board (SAB) advises and collaborates with the CEC, providing the main linkage to our community partners.  The board is made of community-engaged professionals from groups and communities working on issues that align with CHHE research themes. They exemplify the diversity in geographic location, racial identity, and income levels of our partner communities, and provide a pulse on emerging local environmental health issues. The group meets in its entirety once a year at our annual Summit, and smaller groups participate in additional meetings and workgroups throughout the year to address and provide guidance on geographically and topically specific issues.
Kwesi Brookins, PhD
Professor, Psychology and Africana Studies
Edwin Davis
Science Teacher, Broughton High School 
 
Louie Rivers, PhD


Associate Professor,

Department of Forestry and Environmental Resources

Kemp Burdette
Cape Fear Riverkeeper
 
Heather Jacobs Deck
Executive Director, Sound Rivers
 
Lenora S. Smith
Executive Director, Partnership Effort for the
Advancement of Children's Health (PEACH)
Clean Air Carolina
Advocates for Healthy Air
Corie Hlavaty, MEd
Math and Science Teacher, Lakewood
Montessori Middle School
Cornell Wright, MPA
Executive Director, Office of Minority Health and Health Disparities, NC DHHS
 
If you are interested in learning more about the CEC and potentially joining our SAB, please contact Katy May