The next round of Community Grants is out now!
Applications Due:

September 18 at 5:00pm 
The Community Grant program helps educators, nonprofits, and community groups across the state address environmental health issues in their communities. CHHE provides funding and technical assistance to enhance the capacity of these groups. Grantees may receive up to $8,000 for projects that engage their communities, collect information, analyze data, support citizen science, and/or conduct education to address clear community needs related to environmental health. Preference may be given to groups whose projects directly align with CHHE research. 
This year, to enhance the capacity of interested community-based organizations, we will be hosting online Grant Writing and Program Evaluation. Click here for more information. 
To learn more and begin the application process:
 Contact Katy May with questions, kmay2@ncsu.edu.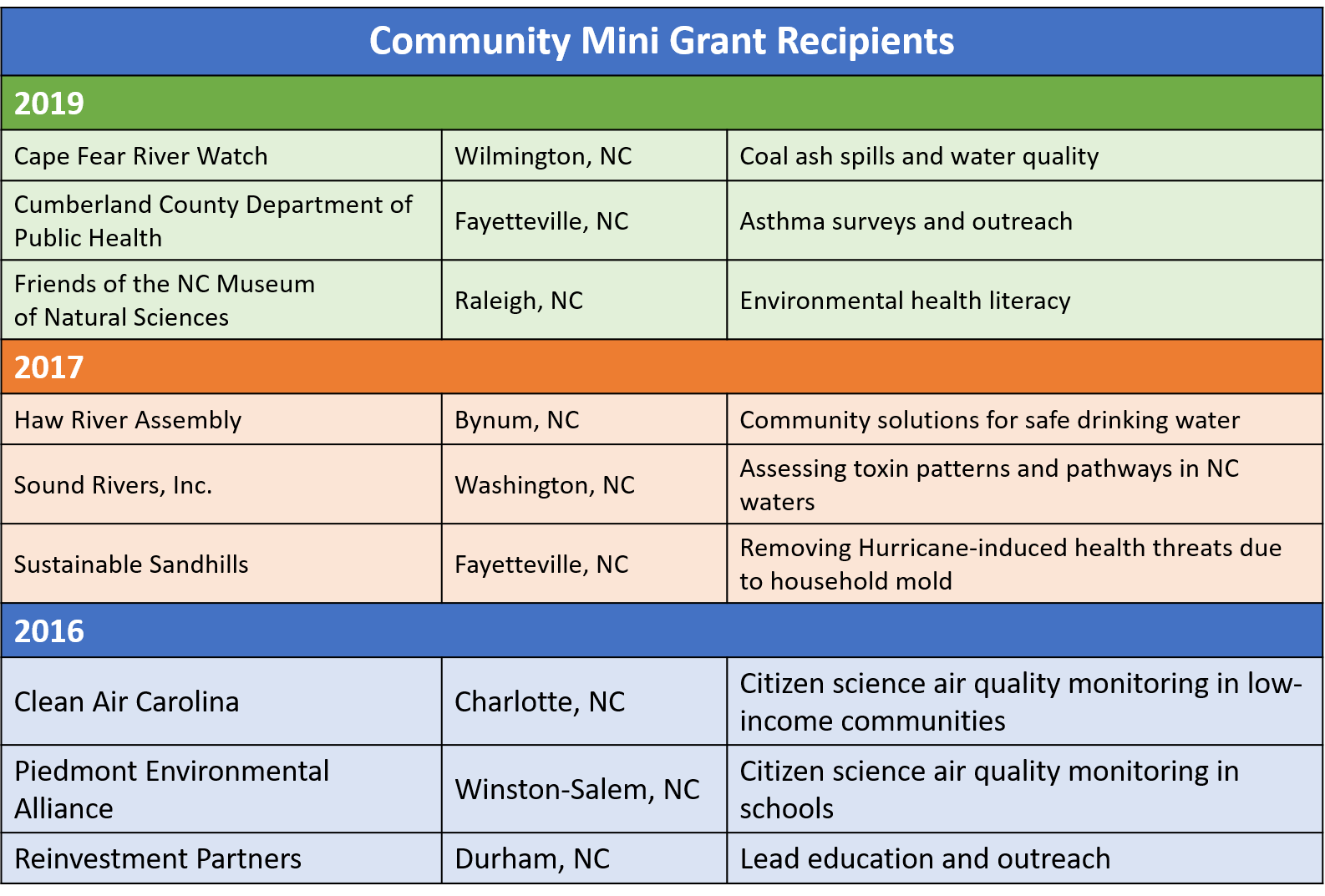 During its first year, more than 40 groups applied for a Community Grant. In Year 2, another 28 community-based organizations applied to the program. Use this map to check out where applicants have been from; 2016 applicants are in green, 2017 in blue, and 2019 in purple. View a larger version of this map of Grant applicants here.
Questions? Contact Katy May, kmay2@ncsu.edu or 919-515-2681.