TIME SENSITIVE!
Are you a fishermen? Do your friends or family members fish? We need your help!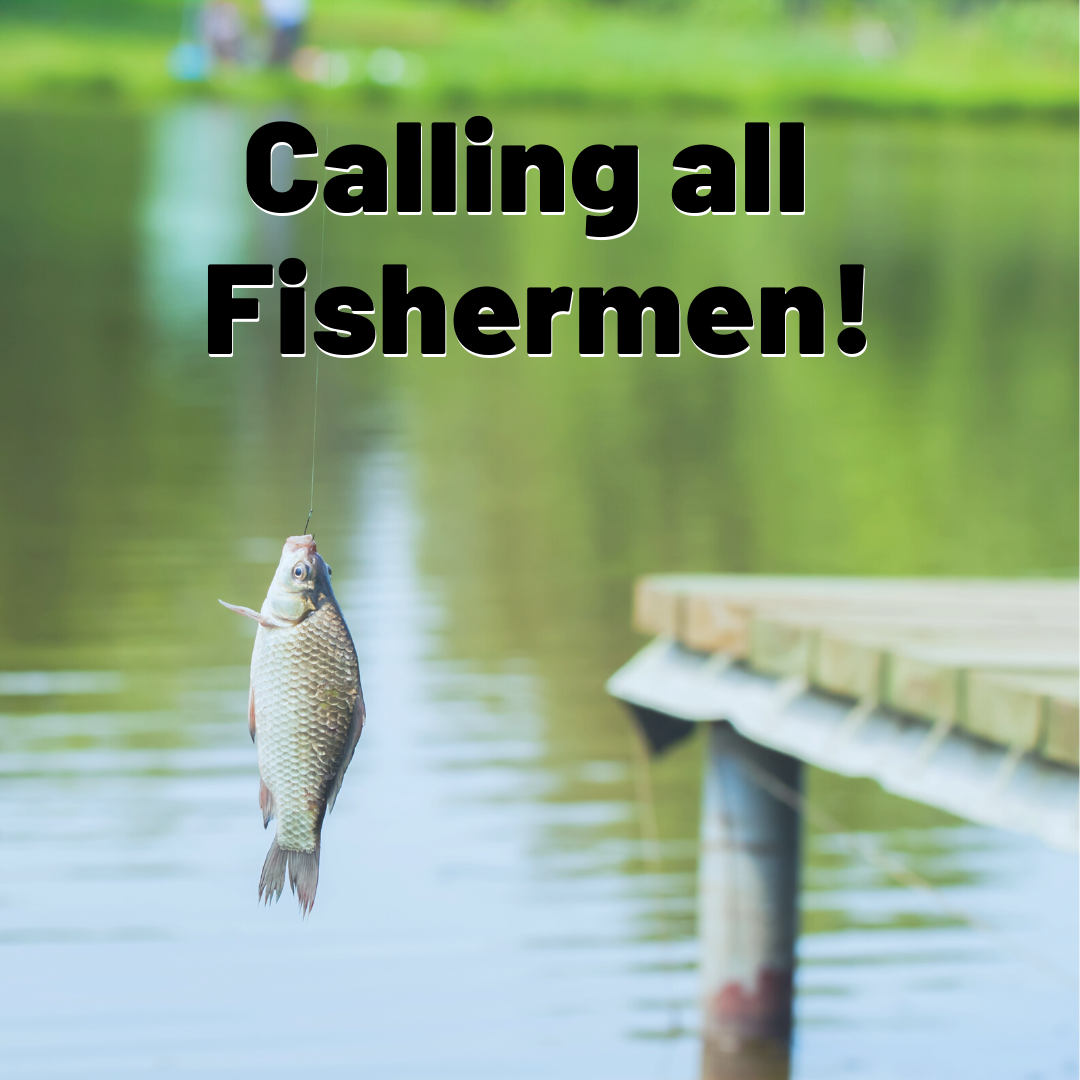 If you catch or eat fish from any lakes or rivers in the Cape Fear River basin, and you're between the ages of 18 and 64, please participate in our anonymous survey about your fishing habits.

What's this all this about?
CHHE researchers in Scott Belcher's lab are trying to learn more about PFAS chemicals (things like GenX) in the Cape Fear River basin. Most human exposure to PFAS is through drinking water, but eating fish contaminated with PFAS may also contribute to PFAS in our bodies. Results from this survey will help scientists figure out what kinds of fish to collect and analyze for PFAS contamination. In other words, we want to find out what kind of fish people are eating and from where, and then collect those same fish to see if they contain PFAS.
Have questions?
Learn more at www.SAFEwaterNC.org or email Dr. Scott Belcher at smbelch2@ncsu.edu
---
Advisories in North Carolina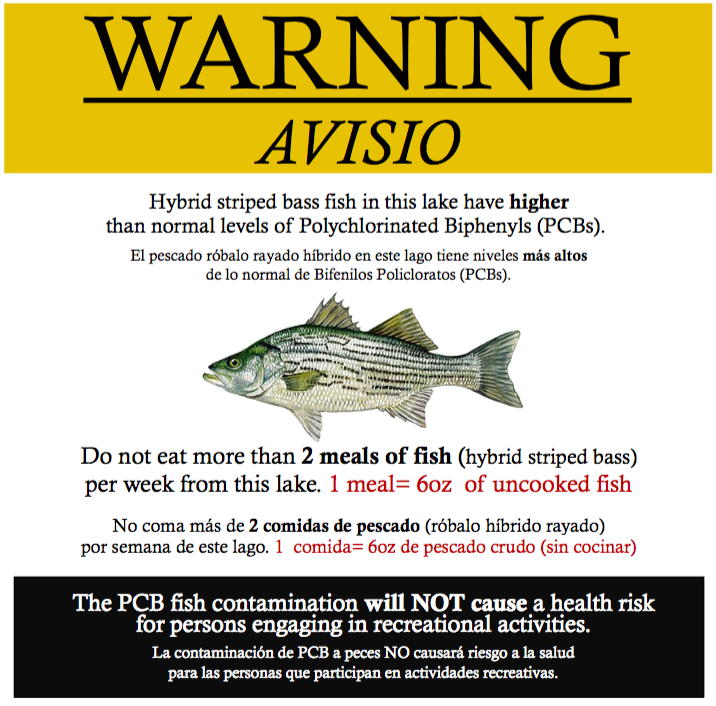 Many freshwater fish in North Carolina are safe to eat, but due to high levels of pollutants in some waterbodies, some fish are not.
In North Carolina, we are usually concerned about Mercury, Polychlorinated Biphenyls (PCBs), and Dioxins in our fish.
Contamination often comes from industrial chemicals released into the air that eventually make their way back to lakes and rivers through rain, snow, and settling dust particles.
Sometimes pollutants (like PFAS) are discharged directly into our waterways through permitted or non-permitted releases.
Pollutants in our water are taken up by smaller organisms at the bottom of the food chain, which are eaten by small fish, which are then eaten by larger fish, and so on until the largest fish are eaten by humans. Often times these larger fish species that we catch and eat have the highest concentrations of pollutants in their bodies. 
Communicating Advisories to People in North Carolina
North Carolina's Department of Health and Human Services Division of Public Health issues fish consumption advisories for the state, using its website and signs locally posted near affected waterbodies to communicate the advisories. Research has shown that many signs posted directly at lakes and rivers are not adequately reaching all North Carolinians, especially people who fish from the shore (not in a boat), non-English speakers, and women and children–who are especially vulnerable to the chemical contaminants.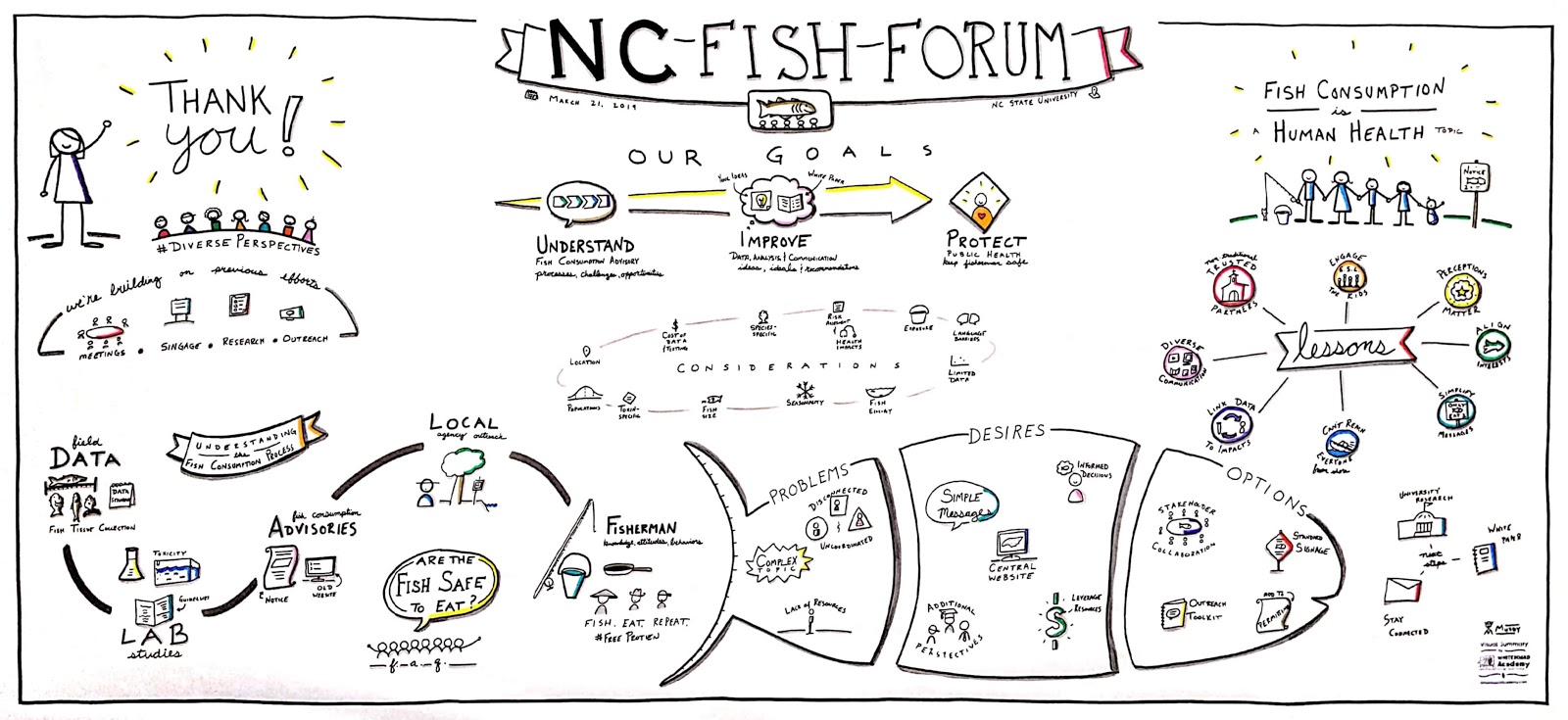 In light of these results, the CEC has been working to engage stakeholders and improve the communication of advisories and  guidelines for eating fish that protect human health. In efforts to make it clearer and easier for people to understand which fish are better for them and their families to eat, we have been actively collaborating with:
NC Department of Health and Human Services
NC Wildlife Resources Commission
NC Department of Environmental Quality 
UNC-Chapel Hill
Duke University
NC Cooperative Extension
Fishermen across the state
The CEC is continuing to work with community engagement professionals at Duke and UNC to convene stakeholders around this issue, produce resources for educators and public health professionals, and disseminate best practices. The 2019 NC Fish Forum was held to explore innovative approaches by local governments with the goals to: increase understanding of the FCA process, foster greater collaboration among stakeholders, and identify opportunities to improve existing processes. To learn more about the Forum, read the white paper, and learn more about our ongoing work, click here.
Web Resource: What You Need to Know About Catching and Eating Fish in North Carolina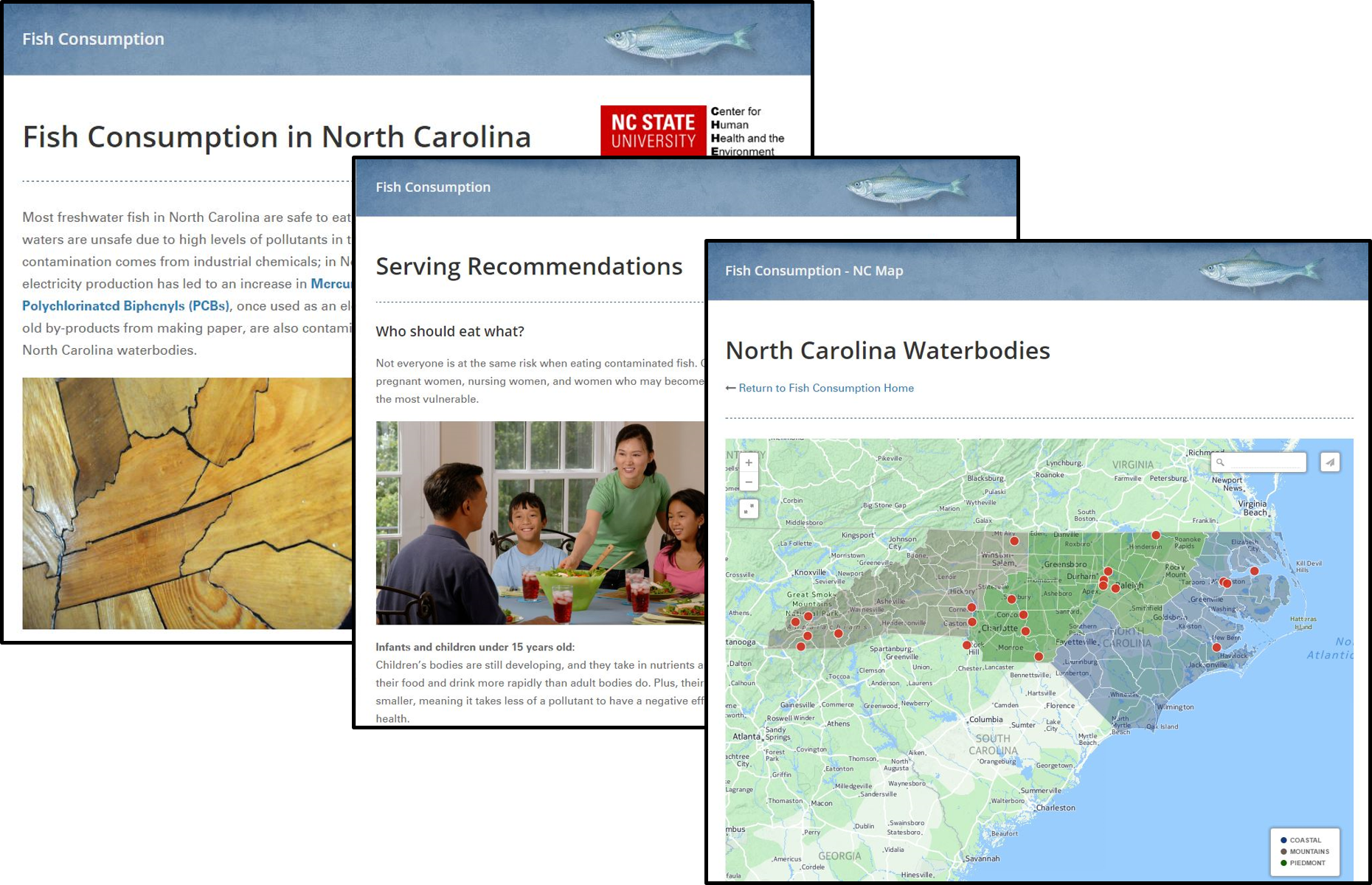 This web resource* for fish consumption advisories across North Carolina provides information on pollutants and health effects, serving recommendations, preparation and cooking suggestions, recipes using local fish, and an interactive map and table to help you determine what advisories are near you.
Check it now: go.ncsu.edu/EatFish
*The Fish Consumption Advisories listed on this web resource are based on fish contaminant data collected by the North Carolina Department of Environmental Quality, Division of Water Resources and are issued by the North Carolina Department of Health and Human Services, Division of Public Health. An unlisted waterbody does not imply that all fish have been tested for every chemical pollutant and are safe to eat.