What is GenX?
GenX is a chemical used in the production of Teflon™ and it has been detected in the Cape Fear River, the drinking water source for Wilmington. For more detailed information about what is known about GenX, click here. Over the last several months, scientists from NC State University, East Carolina University, and the US Environmental Protection Agency have been working closely with community leaders from New Hanover County to develop the GenX Exposure Study, a study to assess whether GenX and related chemicals are detectable in the bodies of Wilmington area residents. The study was first discussed at a Water Wednesday Forum sponsored by Clean Cape Fear on July 26, 2017.
What is the purpose of this study?
The purpose of this study is to assess current exposure to GenX and related chemicals in people living in the Lower Cape Fear River Basin. We will measure GenX and other chemicals in blood, urine, and drinking water.
Who can participate?
Here's who we are looking for:
People who have lived in New Hanover County for the past 12 months
Age 6 or older
Men and non-pregnant female
Willing to provide blood, urine, and questionnaire information
Primary drinking water source in your home is provided by the Cape Fear Public Utility Authority
Please check this map if you are unsure of your water source.
Interested in participating?
The study visit for these activities, other than drinking water sample collection from participant's homes, will be conducted at a local facility at the end of October and early November.
We plan to enroll 400 participants in total.
Participation will involve:
completing a brief questionnaire;
blood and urine sample collection;
height and weight measurement; and
collection of a drinking water sample from participant's homes.
The blood, urine and water samples will be tested for GenX and other chemicals.  The blood and urine will also have clinical testing. Overall study findings will be shared with the Lower Cape Fear Area community. Individual results will be provided to participants.  Leftover samples will be saved for future studies.
---
>> If you're interested in enrolling, contact the study office at 855-854-2641. <<
---
Meet our investigators!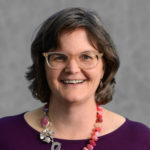 Principal Investigator: Jane Hoppin, ScD, North Carolina State University
Dr. Hoppin is an Associate Professor in the Department of Biological Sciences and Deputy Director of the Center for Human Health and the Environment at NC State.  She is an experienced environmental epidemiologist with more than 200 scientific publications. She is responsible for the overall conduct of the study.
Co-Investigators: Detlef Knappe, MS, PhD, NC State, Robert Smart, PhD, NC State, Katlyn May, MS, NC State, David Collier, MD, FAAP, PhD, East Carolina University (ECU), Jamie DeWitt, PhD, ECU, C. Suzanne Lea, MPH, PhD, ECU

Our Partners
Stay up to date, follow us on Facebook!
Center for Human Health and the Environment
New Hanover County Health Department