Dr. Jeff Enders, Mass Spectrometrist Joins CHHE Systems Technology Core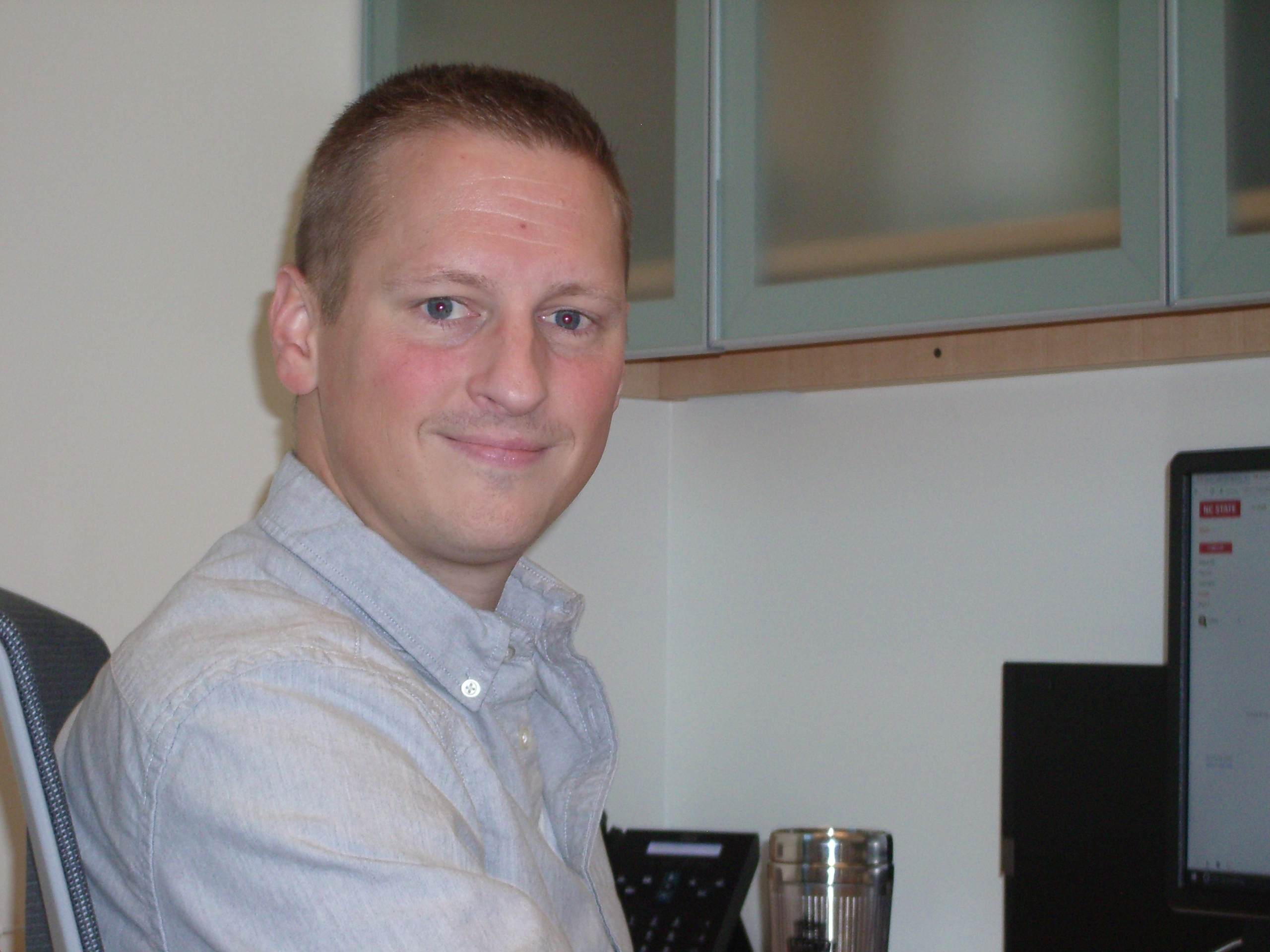 Jeff will use state-of-the-art LC MS/MS techniques to conduct small molecule analyses and both discovery and targeted proteomics. In addition, ICP MS will soon be available in the CHHE Systems Technology Core. Jeff is available for guidance on the design of experiments, sample collection, protein and small molecule extraction, protocol development and data interpretation. Small molecule analysis can be conducted on both biological or environmental samples. Jeff's office is in the Rm 1104J in the Toxicology Building and his email address is jrenders@ncsu.edu. He will work with Dr. Michael Bereman, the Leader of the CHHE Proteomics section.
Jeff earned his B.S. in chemistry and M.S. in analytical chemistry, concurrently, from Drexel University in Philadelphia in 2007. Following this, he attended Vanderbilt University in Nashville, earning his Ph.D. in 2012. His thesis work focused on combining microfluidics with structural mass spectrometry techniques to probe in vitro toxicological stimuli under the guidance of John McLean. Following graduation, Jeff worked for six years developing small molecule quantitative mass spectrometric assays at Amertiox Ltd. (in Greensboro) and ScitoVation (in RTP). Outside of work he enjoys playing sports, visiting craft breweries and doing wood working projects with his fiancee, Natalie.