The COEC provides opportunities for community engagement, skill building, collaboration, and knowledge sharing.
Interested in enhancing your community engagement skills?
Have research that has practical implications for healthcare professionals, policymakers, educators, or other North Carolinians?
Want to expand your understanding of community concerns?
Have an idea for a citizen science or community-based research project?  
There are lots of ways to get involved with the COEC. Peruse our reading list, encourage your students to attend workshops or seminars, involve students from underserved communities in your research experiences, or request a consultation with the COEC for guidance on incorporating outreach and engagement into a research proposal.
---
Better yet, have you already started planning or brainstorming an engagement activity? Use this link to track it!
---
Student Experiences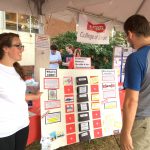 Encourage your current students to enhance their involvement in outreach and engagement by taking advantage of the COEC's recommended courses, contributing to our ongoing projects or blog, or attending community events. Find out how.
Center members interested in expanding the diversity of students involved in research in their labs may utilize opportunities through the 
Office of Undergraduate Research
. These student research experiences may be on a volunteer basis or part of the Summer Research Experience. Resources for
Faculty Mentors
interested in undergraduate researchers in their labs are available.
 Community Mini Grants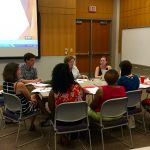 CHHE's Community Mini Grant Program provides community-based organizations throughout the state with funds and assistance to address local environmental health issues. As a member of CHHE, you can get involved with our efforts by helping to review proposals, provide assistance, or even serve as a mentor to an organization for the duration of a funding cycle.
Citizen Science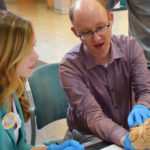 Need a hand (or hundreds) to help out with some of your research? Have an idea for a citizen science project? SciStarter is the place to find, join, and contribute to science through more than 1,300 recreational activities and citizen science research projects. Their database of citizen science projects enables discovery, organization, and greater participation in citizen science. Plus, check out fellow CHHE member, Rob Dunn's website to see all the ways he incorporates citizen science into his research!
Beer-Reviewed Science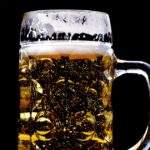 Join us on the fourth Monday of each month at Raleigh Brewing Company to talk environmental health science in a very informal setting. Beer-Reviewed Science is a great, easy way to do community engagement in NC State's backyard.
Consultation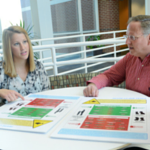 Have some research with implications for NC's healthcare professionals or policymakers? Do you have work that would make a good K-12 lesson plan, or do you want to work with local science teachers? Interested in incorporating community outreach and engagement into your research or pilot project proposal? Set up a time to meet with Katy and discuss opportunities.
Suggested Readings
How can we best communicate science to research funders, government policy makers, and community members? What makes for an engaging dialog where researchers learn from community members and community members gain insights into scientific discoveries and methods? Explore some of these suggested readings for ideas and perspectives.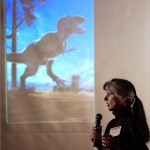 8 Classic Storytelling Techniques for Engaging Presentations, F. Lindsay
Science and Storytelling: The Use of Stories in Science Education, A. Kukaswadia
Escape from the ivory tower: A guide to making your science matter (link to NCSU Libraries online resource)
Stand Up for Science, Baron 2010, N. Baron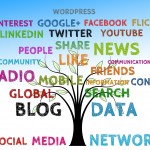 An Introduction to Social Media for Scientists, H. Bik and M. Goldstein
Making Sense of Uncertainty, Sense about Science