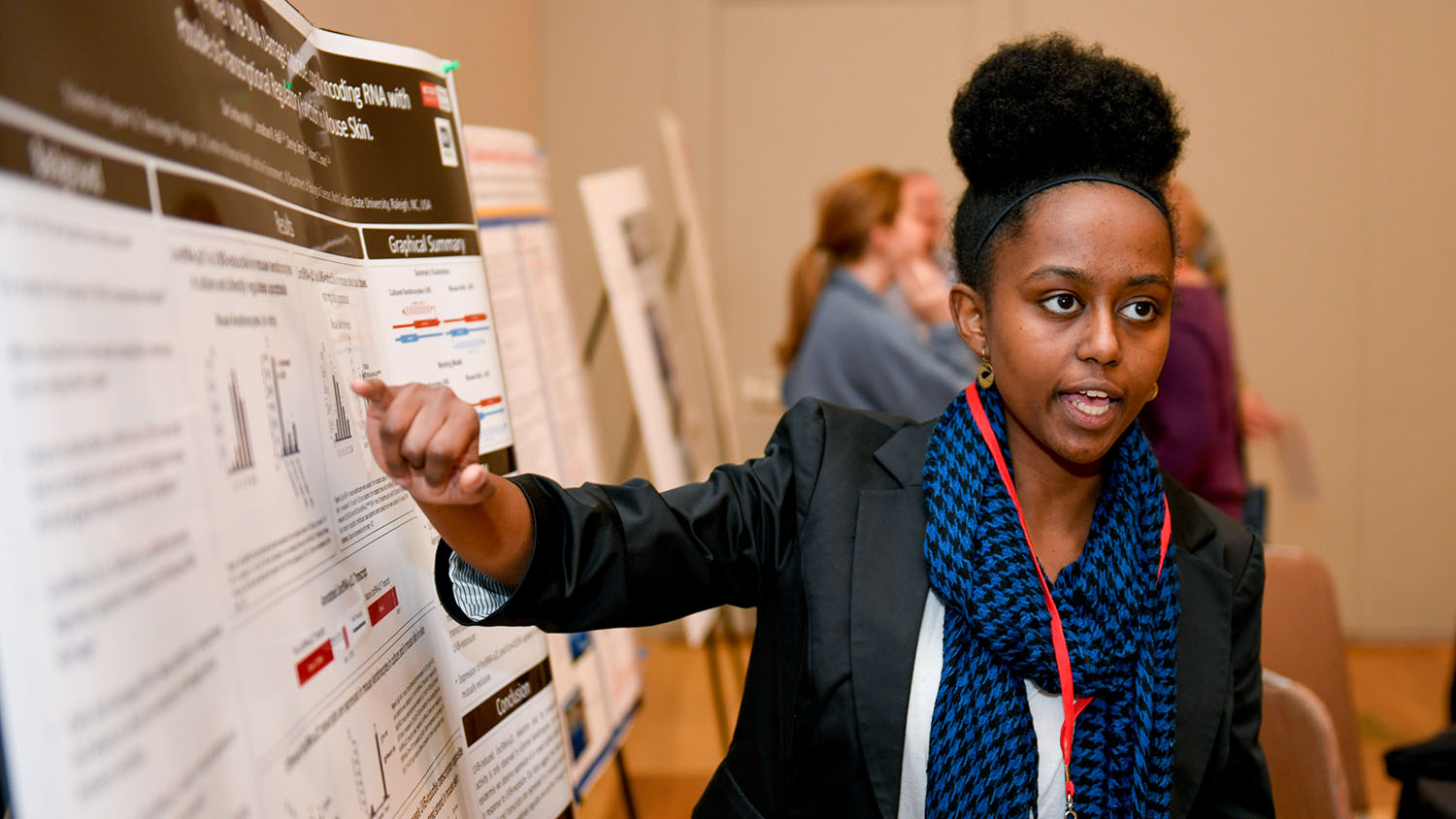 Annual CHHE Symposium
Each year we bring center members and colleagues together for one day to highlight CHHE research on a given scientific theme.
Save the Date
February 24, 2022
6th Annual CHHE Symposium
Climate Change and Health
Celebrating the CHHE
The 5th annual CHHE symposium was presented in four individual parts over the course of the Spring 2021 semester. The symposium celebrated the enabling aspects of the CHHE on research, communities and interdisciplinary collaborations.
Speakers/Events
Interactions Between the Brain and the Environment
The 4th annual CHHE symposium was held on February 20, 2020. The symposium explored the importance of environmental exposures on the brain, behavior, and neurodevelopmental outcomes. Guest speakers included: Mamta Behl (NTP), Tim Shafer (EPA), Caroline Smith (Duke) and Janice Juraska (University of Illinois).
Exploring PFAS in North Carolina: Impacts on the Environment and Human Health
The 3rd annual CHHE symposium was held on February 14, 2019. The symposium featured research presentations by guest speakers and CHHE members in the area of PFAS, emerging contaminants, and human health. Guest speakers included Sharon Lerner (The Intercept), Veronica Vieira (UC Irvine) and Mike Abraczinskas (NC DEQ).
Epigenetics, Environment and Human Health
The 2nd annual CHHE symposium was held February 8, 2018. The symposium explored the importance of epigenetics in linking environmental exposures to human health and disease, covering the spectrum from fundamental biological mechanisms to novel therapeutic approaches. Guest speakers included Moshe Szyf from McGill University and Ben Philpot from UNC Chapel Hill.
Toxic Metals – From Exposures and Model Systems to Human Populations
The 1st annual CHHE symposium was held February 16, 2017. NIEHS Director Dr. Linda Birnbaum kicked off the event with a talk highlighting the importance of toxic metal exposure science and recent NIEHS-funded discoveries in the field. Lorisa Seibel, Director of Housing Programs for Reinvestment partners in Durham, NC, gave a talk on the prevention of lead exposure in Durham's communities. Dr. Michael Waalkes, former Chief of the NCI/NIEHS's Inorganic Carcinogenesis Section and a pioneer in the field of metal toxicology and carcinogenesis, delivered the keynote address highlighting his seminal discoveries in metals and carcinogenesis over his 33-year career in public service.