Behavior and Neuroscience Group
Impact of environmental exposures on neurodevelopment, brain and behavior
Research broadly focuses on interactions between the brain and the environment. Some examples of specific environment stressors studied include diet, drugs, neurotoxicants, flame retardants, cyanotoxin mixtures and toxic metals. Consequences include altered neurodevelopment, behavior, addiction, and transgenerational and sex specific effects.
Main goal: Increase research collaborations, grant submissions and enhance trainee presentation skills.
Group Leaders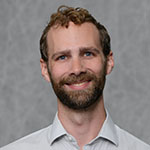 Marsden, Kurt
Professor, Dept. of Biological Sciences
Email | Personal website
Kurt's lab is focused on defining how genetic and environmental factors impact neural development and behavior. Using zebrafish as a model system and an array of techniques including high-throughput behavior analysis, next generation sequencing, proteomics, and confocal microscopy, his group aims to uncover mechanisms that underlie neurodegenerative diseases like ALS as well as neurodevelopmental conditions like autism, epilepsy and CHARGE Syndrome. Kurt's lab has also established collaborations with other groups at NCSU to study the impact of Vitamin D signaling and exposure to cadmium and mixtures of cyanotoxins on neural development. In taking on the leadership of the Behavior and Neuroscience RIG Kurt hopes to further foster a collaborative and broadly inclusive neuroscience community within CHHE and across NCSU to share expertise and resources and to support new funding efforts and trainee development.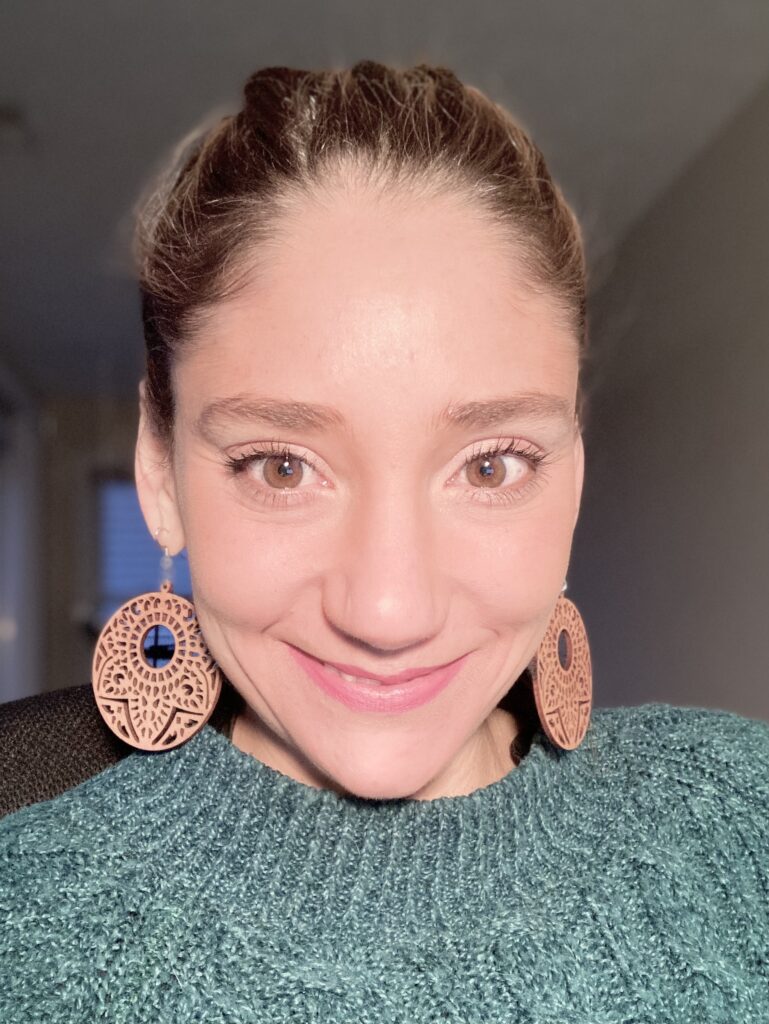 Natalia Duque-Wilckens DVM, PhD
Assistant Professor
Email | Personal Website

Dr. Duque-Wilckens' lab investigates the neuroimmune mechanisms
underlying resilience and susceptibility to develop psychopathology, and how this is impacted by current and emerging environmental stressors. Currently, the focus is mast cells. Mast cells are innate immune cells distributed throughout the body that have the capacity to respond to an extraordinary array of environmental and internal stimuli by selectively releasing pre-stored and/or newly synthesized mediators ranging from monoamines, such as histamine and serotonin, to cytokines, chemokines, and growth factors. Therefore, mast cells can act both as first responders but also long-lastingly modulate immune, neural, and endocrine adaptations to environmental stressors. Indeed, mast cells play a key role in xenobiotic-induced allergies and multisystemic symptomatology associated with chemical intolerance. Interestingly, while mast cells have mostly been studied in the context of peripheral inflammation, they are ubiquitous in the developing and adult intestinal mucosa (where they make intimate contact with vagal afferent nerve fibers), meninges, and brain, in species ranging from amphibians to mammals. This strongly suggests that mast cells play a fundamental role in the development and function of complex nervous systems, but this remains largely unexplored. Natalia's lab uses a comprehensive approach that integrates behavioral, pharmacological, and novel genetic and molecular methodologies in both in vivo and in vitro settings with the overarching goal of elucidating the function of mast cells in the brain and how are they affected by environmental stressors.
Members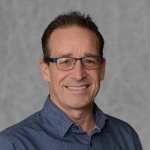 Belcher, Scott
Associate Professor, Dept. of Biological Sciences
Email | Personal website
Current research using transgenic/knockout mouse models of human disease focuses on assessing the mechanisms and impacts of estradiol and estrogen-like endocrine disruptors on cardiovascular health, reproductive health, and the etiology of childhood brain cancers.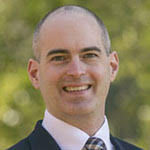 Binder, Andrew
Associate Professor, Dept. of Communication
Co-Director, Community Engagement Core
Email | Personal website
Dr. Binder's research focuses on people's concerns related to science, technology, and risk and understanding how people make sense of these topics. His published research has focused on a variety of issues, from public opinion of climate change, to social media conversations about nuclear power, and to community controversies surrounding the building of a new national biological research facility in the mainland United States. He coordinates scholarly exchanges of ideas between Center members and other researchers at NC State, consults with Center members on the integration of community engagement into their research projects, and trains Center members in social science perspectives on environmental health research.
Brooks, Eric
Assistant Professor, Dept. of Molecular Biomedical Sciences
Email | Personal website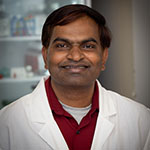 Gaddameedhi, Shobhan
Associate Professor, Dept. of Biological Sciences
Email | Personal website
Dr. Shobhan Gaddameedhi received his PhD from North Dakota State University and pursued his post-doctoral training at the University of North Carolina. His laboratory studies the mechanisms by which the circadian clock regulates the environmental health outcomes through 'gene-environment' interactions and identifies the molecular mechanisms by which circadian disruption influences genomic instability, skin and cardiovascular toxicity, and environmental carcinogenesis outcomes. He hopes to use these findings to identify disease preventive mechanisms and therapeutic treatments for environmental diseases.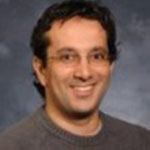 Ghashghaei, H. Troy
Professor, Dept. of Molecular Biomedical Sciences
Email | Personal website
Projects in our laboratory are focused on developmental neurobiology: 1. Development and aging of the adult stem cells and their ependymal niche in the forebrain. We use mouse genetics in combination with molecular, biochemical, and cell biological approaches to address fundamental questions regarding the functional significance of ependymal cells during development and aging. 2. Role of cell cycle regulators in symmetric and asymmetric divisions of neural stem cells in the developing and postnatal brain. We use mouse genetics, biochemical assays, and state-of-the-art imaging tools to understand mechanisms that regulate the decision of neural stem cells to divide symmetrically or asymmetrical in the embryonic and postnatal stem cell niches.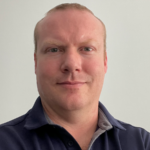 Green, Adrian
Postdoctoral Research Scholar, Dept. of Biological Sciences
Email | Personal website
My research is primarily focused on Developmental and Computational Toxicology, and centers on evaluating the developmental and neurodevelopmental toxicity of environmental chemicals utilizing 3D chemical structure and deep neural networks. His most recent work has shown that a combined deep neural network / conditional generative adversarial network model can accurately predict the developmental toxicity in larval zebrafish. In addition, he is pursuing a parallel line of inquiry into behavioral pattern recognition using larval zebrafish that may be leveraged to predict neurobehaviorally active compounds utilizing chemical structure vectorization.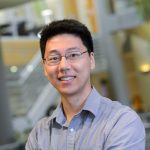 Keung, Albert
Assistant Professor, Dept. of Chemical and Biomolecular Engineering
Email | Personal website
My lab is a synthetic biology group that harnesses the information-rich epigenome to understand disease biology and to enable broader biotechnological and cellular engineering applications. We work across multiple biological systems from in vitro systems and yeast, to human stem cells and organoids.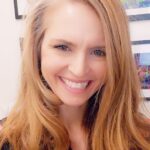 Litwa, Karen
Assistant Professor, Dept. of Anatomy & Cell Biology
Email | Personal website
My research focuses on elucidating the mechanisms of synapse formation. We use human brain spheroids to model fetal brain development when synapses form. Using this model, we are addressing how both genetic and environmental factors alter synapse formation, giving rise to neurodevelopmental disorders. We are currently researching how exposure to environmental factors, including drugs of abuse and antidepressants, impact developing neural circuits. We are also working to identify potential interventions for prevention of neural circuit alterations resulting from exposure to harmful environmental factors.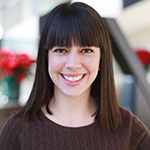 Lucas, Beth
Assistant Professor, Dept. of Molecular Biomedical Sciences
Email | Personal website
Research in the Lucas Lab is driven by a passion to improve the lives of people with mental illness. We conduct preclinical research in animal models to understand the mechanisms underlying individual susceptibility to psychiatric illness, with an emphasis on affective and memory disorders. Our laboratory integrates concepts and techniques from multiple disciplines, including psychology, anatomy, physiology, molecular biology, and endocrinology. This multiscale approach enables us to understand how systems interact to influence the brain's control of behavior in normal and pathological states.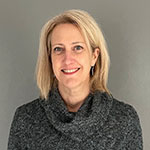 Mattingly, Carolyn J.
Professor/Head, Dept. of Biological Sciences
Email | Personal website
The goal of my research program is to improve understanding about environmental influences on human health and disease using different approaches including: development of the publicly available Comparative Toxicogenomics Database and using the zebrafish model to understand how environmental exposures perturb vertebrate development.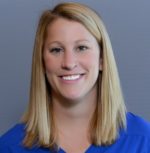 May, Katlyn
Co-Director, Community Engagement Core
Email | Personal website
I am a community engagement practitioner with the Community Engagement Cores for CHHE and the Center for Environmental and Health Effects of PFAS. I am currently completing my doctoral work in Science Education, focusing on informal and non-formal learning interventions related to environmental health literacy (EHL). My research interests include EHL, public perceptions of environmental health, program evaluation, and effective science communication strategies.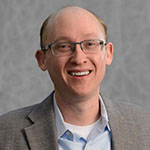 Meitzen, John
Associate Professor, Dept. of Biological Sciences
Email | Personal website
We study how neuromodulators change neuron function, especially within the context of sex differences. Particularly focus upon the actions of steroid sex hormones such as estradiol, and a brain region called the striatum. In the lab, we combine multiple approaches, with a strong emphasis on electrophysiological techniques.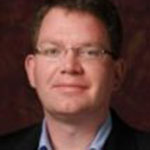 Muddiman, David
Professor, Dept. of Chemistry
Email | Personal website
The ultimate goals of our work are to quantitatively define biology and understand the role of individuality across a wide range of diseases. Our program requires a significant level of interaction with clinicians, basic scientists including biologists and chemists, statisticians as well as maintaining a large interdisciplinary group of scientists within our group driving innovations including advanced separations, state-of-the-art mass spectrometry, and bioinformatics.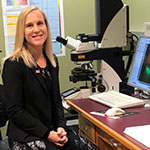 Patisaul, Heather B.
Associate Professor, Dept. of Biological Sciences
Email | Personal website
Our laboratory examines how endocrine disrupting chemicals (EDCs) impact sexually dimorphic neuroendocrine pathways and behaviors. We are particularly interested in how developmental exposures can alter hormone-dependent pathways and explore this using a variety of animal models including rats, mice and voles. Our ongoing research is investigating the mechanisms by which early life exposure to EDCs including BPA and fire retardants alter social behaviors associated with mental health disorders such as autism.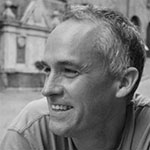 Planchart, Antonio
Associate Professor, Dept. of Biological Sciences
Email | Personal website
Research in the Planchart lab is focused on the interplay between genetics and environment as a driver of developmental disorders and disease. Dr. Planchart is especially interested in the role of emerging contaminants in developmental, metabolic and neurological disorders of unknown genetic origin. His lab's interdisciplinary work leverages the zebrafish model for its genetic tractability and well-characterized developmental strategies of which the majority are conserved with humans. Dr. Planchart is also a member of the Superfund Center for Environmental and Human Health Effects of Per- and Polyfluoroalkyl Substances (PFAS), and is investigating the toxic effects of PFAS in the zebrafish model.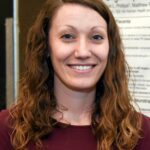 Rock, Kylie
Postdoc, Dept. of Biological Sciences
Email | Personal website
My research investigates the mechanisms by which environmental contaminants can impact sensitive windows of development and impact long-term health. My current projects in the Belcher lab focus on physiological outcomes in wildlife exposed to per and polyfluoroalkyl substances (PFAS).