The Human Population Science Team is led by Dr. Jane Hoppin.
The Human Population Science Team is composed of experts on environmental exposures, epidemiology, genomics, and epigenomics who are poised to identify key human pathways and link exposure and disease across populations. This group brings together epidemiologists, microbiologists, exposure scientists, soil scientists, physicians, biomolecule analytical specialists, engineers, and environmental educators.
Bereman, Michael S.
Assistant Professor, Dept. of Biological Sciences
We are a bioanalytical mass spectrometry group focused in two main areas: 1) Technology development spanning separation science, ionization source development, and data acquisition methods, and; 2) Applications of developed technologies toward problems in toxicoproteomics.   Toxicoproteomics, a subclass of both proteomics and toxicogenomics, aims to identify the critical proteins/pathways that respond to or are affected by adverse chemical and environmental exposures using both global and targeted protein identification methodologies and ultimately their relationship to disease etiologies. Our group uses both model organisms and longitudinal sampling of biological fluids to help address these questions.
Collier, David N.
Associate Professor, Dept. of Pediatrics and the Center for Health Disparities, ECU
Clinical and research interests are focused on the treatment and prevention of childhood obesity and related co-morbidities including insulin resistance and type 2 diabetes mellitus, non-alcoholic fatty liver disease, dyslipidemias and impaired vascular reactivity and hypovitaminosis D. He is particularly interested in the role of environmental xenobiotics in the maintenance of obesity and/or weight loss failure in clinical populations and is currently investigating the role of benzoic acid in weight loss failure. Dr. Collier is also interested in facilitating a broad range of bidirectional translational research that will leverage the strengths of the CHHE and the large pediatric patient population served by the Brody School of Medicine.
 Cope, W. Gregory
William Neal Reynolds Distinguished Professor, Dept. of Applied Ecology
My research goal is to maintain one of the world's most productive laboratories investigating the toxicological and ecological threats to native freshwater fauna, focusing on mollusks and non-game fishes, which are among the most imperiled taxa on the planet.  We aim to understand and mitigate the effects of pollution and other human-mediated stressors on the natural environment and human health.  Our results make a positive influence on science policy and practice in the United States and internationally towards the conservation and management of species.  Through our connection with NC Cooperative Extension, we improve people's lives by building bridges between the acquisition of new knowledge through applied Extension research and demonstration projects and then creating state of the art mechanisms for making this information available to those who need it.  Our high impact program develops, translates, and delivers objective, science-based information for the protection of human and environmental health, specifically focusing on the areas of Pesticides and Human Health, Agromedicine, and Water Quality and the Environment.
Dunn, Robert R.
Associate Professor, Dept. of Biological Sciences
Research in the Dunn lab includes work on belly buttons and their ecology, the rectal diversity of camel crickets, the composition and consequences of bacteria, fungi, insects and protists in homes, the biology of industrially useful organisms in salt shakers, and the response of large patches of forests to climate change, among other topics. Key to the work done in Dunn's lab is a fascination with natural history and the extent to which many of the most important consequences of species in forests, bedrooms and bodies relate to species we don't yet know anything about. Recent work in the lab, for example, has found more than 180,000 life forms INSIDE homes. Some of those life forms are beneficial. A few are deadly. Most just float around landing on you and those you love where they live and die totally unknown. Most of the work done in the Dunn lab directly engages the public in the process of science, whether through music, visual art, citizen science or other means.
Frey, H. Christopher
Distinguished University Professor, Dept. of Civil, Construction, and Environmental Engineering
Measurement and modeling of human exposure to air pollution and other risk agents, using portable instruments to measure microenvironmental exposure concentrations and population-based and scenario-based stochastic exposure simulation models to quantify inter-individual and intra-individual variability in exposure.  Conduct work in related areas of analysis of sensitivity, uncertainty ,and variability of environmental and risk models, and measurement and modeling of air pollutant emissions from onroad and nonroad (offroad) vehicles.  Have extensive experience in development and evaluation of broad scale approaches to exposure and risk assessment.
Gannon, Travis W.
Assistant Professor, Dept. of Crop Science
The research in Dr. Gannon's Pesticide and Trace Element Environmental Fate and Behavior Laboratory focuses on understanding mechanisms and processes that affect pesticide and trace element fate and behavior in various ecosystems.  Information generated from this research enhances our understanding of pesticide transport, environmental fate, and behavior enabling land managers to effectively manage resources and inputs in a manner which doesn't adversely affect human or environmental health.
Hesterberg, Dean L.
William Neal Reynolds Distinguished Professor, Dept. of Soil Science
Our program develops and applies advanced analytical techniques and basic soil chemical principles toward solving environmental and agricultural problems that affect the well being of humans and natural ecosystems. We apply spectroscopic techniques to relate chemical speciation of phosphate and potentially toxic trace elements to environmental impacts. This knowledge is currently being applied toward diminishing the impacts of coal ash on agriculture and toward developing efficient agricultural fertilizer systems.
Hipp, Aaron
Associate Professor, Dept. of Parks, Recreation, and Tourism Management
My work focuses on how our built environments (home neighborhood, parks, streets, worksites, schools, etc.) impact our health and how this impact differs spatially and across populations. I'm an expert in emerging technologies and active transportation and physical activity including the use of crowdsources, webcams, accelerometry, GPS, and GIS.  I've evaluated Open Streets programs, Complete Streets policies, park use and access, and worksite environments that support movement and healthy eating. I teach courses on data management and analysis, GIS, and built environment and public health.
Hodgson, Ernest
Distinguished Professor Emeritus, Dept. of Applied Ecology
My research focuses on metabolism of toxicants in human liver. Utilizing information from experiments with human hepatocytes and sub-cellular preparations in risk analysis. Microarray and RNAseq studies of human metabolism of agrochemicals, chemicals of forensic importance and deployment-related chemicals.
Hoppin, Jane A.
Associate Professor, Dept. of Biological Sciences
My research focuses on the human health effects of pesticides and phthalates with particular focus on respiratory and allergic outcomes. We are currently evaluating the impact of specific pesticide exposure in populations with different types of exposure (farmers, rural residents, families living in banana plantations).  Using epidemiologic tools to assess exposure and different measures to assess exposure (questionnaires, biological markers, geospatial mapping), we are able to better understand the potential human health consequences of these common exposures.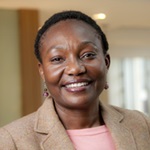 Hoyo, Cathrine
Associate Professor, Dept. of Biological Sciences
The research in the Epidemiology and Environmental Epigenomics lab (Hoyo, Jirtle and Skaar)  involves the identification and characterization of epigenomic marks that that are perturbed by early environmental exposures to alter susceptibility to chronic diseases, including cancer, later in life. We use cohort study design in early life to characterize the timing of exposures, and the stability of epigenetic response over time. We also use case-control designs, to determine the extent to which identified epigenetic marks are associated with chronic diseases. Long term, these epigenetic marks should be developed as assessment biomarkers and to generate hypothesis relating their involvement in the etiology of specific disease pathways.
 Kakumanu, Madhavi
Postdoctoral Research Scholar, Dept. of Entomology and Plant Pathology
Email  |  Personal website
My research is focused on studying the microorganisms associated with urban pests and understanding their crucial role in the host development and behavior and their impact on human health. German cockroaches and bedbugs are common urban pest species and a major problem in households, animal farms and hospitals. These pests are often associated with health implications such as allergen linked asthma in children and pathogen transmission. I am currently investigating the relationship between insect associated microbes in some pest-infested households in Raleigh and their contribution to the microbial diversity in the respective homes and assessing the risk of occurrence and dispersion of potential pathogens.
Kearney, Gregory D.
Assistant Professor, Dept. of Public Health, ECU
Dr. Kearney's applied research focuses on environmental exposures that adversely influence public health.  Working primarily with rural and underserved populations in eastern North Carolina, he investigates causal pathways and the effectiveness of environmental interventions to improve respiratory health, including asthma and chronic obstructive pulmonary disease.  He is particularly interested in the presence of xenobiotics in the rural environment and the direct and indirect linkages between interventions and human health outcomes.
Langley, Ricky
Dept of Health and Human Services, Public Health Division
Our goal (Occupational and Environmental Epidemiology Branch) is to investigate environmental/occupational issues that may have adverse impacts on humans. This may be accomplished by site visits, recommendations on environmental testing, and risks assessments. The scope of our work ranges from indoor air issues to superfund sites, cancer clusters, fish consumption advisories, occupational injuries, pesticide poisonings to name a few.
Lea, C. Suzanne
Associate Professor, Dept. of Public Health, ECU
Obesity and cancer: Cancer is the #1 cause of death in North Carolina. As our population ages, more of North Carolina's children and adults will find themselves facing a diagnosis of cancer, a majority of whom will also be obese. My research interest include exploring associations between epigenetic markers of obesity, environmental endocrine disruptors, and diabetes as precursors to pancreatic, colon, and breast cancers. Longitudinal studies from childhood will allow measuring changes in precusor markers and interactions over time. Are obese children likely to develop colon, pancreatic, prostate or breast cancers earlier than non-obese children when reaching adulthood? What are gene-environmental interactions or mediators along the causal pathway? Collaborations within the CHHE center provide opportunity to explore these questions.

Leprevost, Catherine
Teaching Assistant Professor, Dept. of Applied Ecology
Email  |  Personal website
My research includes community engagement and studies of effective teaching and communication practices in informal learning environments. My scholarly activities have focused on curriculum development, implementation, and evaluation related to pesticides and environmental toxicology, as well as communication of pesticide risks and teaching practices of pesticide educators.  In my outreach and engaged scholarship efforts, I have worked with various vulnerable populations and provided professional development for health and education professionals.

May, Katlyn 
Director, Community Outreach and Engagement Core
Email  |  Personal website
I received my masters degree in Environmental Management from Duke University in 2014, where I focused on community-based action, and the interplay between social and environmental issues. As Director of the COEC, I help facilitate bi-directional communication between CHHE researchers and community stakeholders, aid in research translation and dissemination, and support community-based environmental health efforts in North Carolina.

Meentemeyer, Ross K.
Professor, Dept. of Forestry and Environmental Resources
Research interest are geospatial analytics for sustainability solutions, urban landscape ecology, landscape epidemiology, species distribution models, land change models.
Meggs, William J.
Professor, Dept. of Emergency Medicine, ECU
Dr. William J. Meggs is a physician and medical researcher at the Brody School of Medicine, practicing medical toxicology and emergency medicine. His research interests include environmental and toxicological causes of the obesity epidemic, treatment of acute poisoning including cardiovascular toxins and envenomations, and the effects of environmental toxicant exposures in military theaters of operation.
Mitra, Siddhartha
Associate Professor, Department of Geological Science, ECU
The research in the Mitra Organic Geochemistry lab involves studying organic molecules in the environment, both past and present. Some of those organic molecules are made naturally and some result from anthropogenic pollution. We study these organic molecules to try and understand their source, the processes that lead to their transport and transformation, and their preservation over time. With that, we can glean information about past climates, how natural processes such as climate change may affect organic matter cycling in the environment, and understand how certain contaminants may be adversely affecting organisms in an ecosystem. The organic molecules regularly analyzed in our lab include polycyclic aromatic hydrocarbons, pharmaceuticals and personal care products, black carbon, and lignin, as well as bulk stable isotopic tracers of organic matter (e.g. d13C, d15N).
Runkle, Jennifer
Assistant Professor, NC Inst of Climate Studies
Email  |  Personal website
Dr. Runkle's research interests are in environmental epidemiology with a particular focus on how integrated biological, environmental, and socio-behavioral exposures impact human health, especially the cumulative and interactive effects of health disparities in vulnerable populations. Previous research examined (1) the impact of a technological disaster on health system response and (2) the impact of pesticide exposure and extreme heat on reproductive health in vulnerable female farmworkers. Currently at the North Carolina Institute for Climate Studies (NC-CICS), she is working with a multi-federal agency team to develop the USGCRP report on The Impacts of Climate Change on Human Health in the United States: A Scientific Assessment (release date April 2016). She is a contributing author on Chapter 4. Impacts of Extreme Events on Human Health. At NC-CICS, she is broadening her research interests to include the investigation of population vulnerability to the health effects of climate change.
Schal, Coby
Blanton J. Whitmire Distinguished Professor, Dept. of Entomology
Our research seeks to elucidate the basic biology of pests that interact with people in residential and other built environments, and to translate this knowledge to innovative and ecologically sound interventions. Cockroaches are important etiological agents of allergic disease and asthma and we seek to understand the sources of allergens, their functions, and intervention strategies to mitigate exposure to potentially harmful allergens. Research on bed bugs seeks to understand their host associations, population genetic structure, and patterns of insecticide resistance. Research in chemical ecology seeks to identify natural products that guide various behaviors of cockroaches, bed bugs, mosquitoes, sand flies, ants and termites.
Thakur, Siddhartha
Associate Professor, Dept. of Population, Health, and Pathobiology
Research in Thakur lab uses the concepts of "One Health" to study the Molecular Epidemiology of Antimicrobial Resistant (AMR) bacterial food borne pathogens at the interface between animals, humans and their environment. Specifically, our lab focuses on a) characterizing and elucidating the mechanisms of AMR at the molecular level, b) determine the risk factors that predispose antimicrobial susceptible bacterial strains to become AMR and, c) understand the genotypic diversity/similarity and population dynamics of these bacterial populations through phylogenetic analysis.
Vinueza, Nelson R.
Assistant Professor, Dept. of Textile Engineering, Chemistry and Science
Research interest in the development and application of mass spectrometry methods for the analysis and structural characterization of chemicals of forensic interest, such as dyes, inks, fibers, polymers and drugs; and mass spectrometry, organic synthesis and gas-phase ion chemistry are central tools for the lab.