Water and Emerging Challenges Group
Health effects of emerging contaminants
"Emerging Contaminants" is a broad label for chemicals of public health significance about which little is known regarding toxicology, fate and transport, or human health implications. Research focuses on the diverse aspects of emerging contaminants including toxicology, chemistry, exposure assessment, bioinformatics, engineering and biology as well as science communication.
Main goal: Foster collaboration and exchange ideas among members and provide resources to address emerging environmental health issues.
Group Leader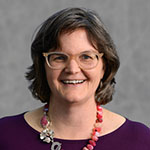 Hoppin, Jane A.
Professor, Dept. of Biological Sciences
Email | Personal website
I am an environmental epidemiologist focusing on understanding the impact of chemical exposures on human health. My current research focuses on community-engaged studies of PFAS (per and polyfluoroalkyl substances) in North Carolina, the GenX Exposure Study (genxstudy.ncsu.edu) and on pesticide exposure to women and children in the banana growing region of Costa Rica. Not only do we measure chemical exposures in the body, we try to estimate historic exposures to evaluate the long term impact on human health. As part of our community-based approach we share results with communities as we go.
Members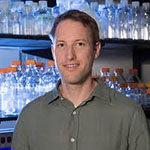 Baars, Oliver
Assistant Professor, Dept. of Entomology & Plant Pathology
Email | Personal website
We are interested in small-molecule-level interactions between microbes, primary producers (plants or phytoplankton), and the environment. Using chemical approaches in a biological context, we characterize and profile important groups of secreted metabolites to understand their impact on biogeochemical cycles, crop productivity, and human health.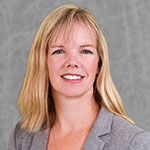 Baker, Erin
Associate Professor, Dept. of Chemisty
Email | Personal website
The Baker research group utilizes advanced separations, multi-omic analyses and big data assessments to drive innovative mass spectrometry technologies, systems biology evaluations, novel software capabilities, and connections between human health and the environment. Research projects include the development of high throughput analyses to study numerous samples in a short time period, as well as informatics studies to evaluate the complex multi-omic data and enable phenotypic associations.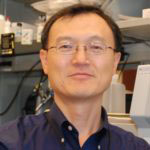 Bang, John
Professor, Dept. of Environmental, Earth and Geospatial Sciences, NCCU
Email | Personal website
The research theme of Bang's group is to obtain fundamental understanding in behavioral characteristics of small particles and their interfacial interactions with various environmental factors. The group intends to develop methods to identify environmental and human health related challenges and their solutions. The group's current research focus in environmental health incudes: 1) Free radicals on Beta amyloid dysfunction, 2) PM induced health disparity, and 3) Nanofabrication for environmental remediation.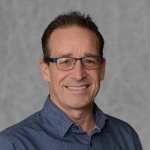 Belcher, Scott
Associate Professor, Dept. of Biological Sciences
Email | Personal website
Current research using transgenic/knockout mouse models of human disease focuses on assessing the mechanisms and impacts of estradiol and estrogen-like endocrine disruptors on cardiovascular health, reproductive health, and the etiology of childhood brain cancers.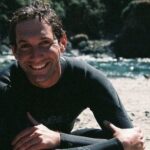 Ben-Horin, Tal
Assistant Professor, Dept. of Department of Clinical Sciences
Email | Personal website
My group's research is focused on aquatic pathology and the impact of environmental change on pathogens and diseases of marine fisheries and aquaculture. Our program leverages significant interactions with industry participants as well as regional, federal, and international environmental management agencies to address disease risks and effective biosecurity interventions.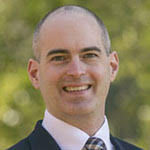 Binder, Andrew
Associate Professor, Dept. of Communication
Co-Director, Community Engagement Core
Email | Personal website
Andrew conducts research on controversial science topics, including how information about those topics is transmitted through various communication channels and what impact that communication has on risk perception and public understanding of science. His research has been published in the journals Science Communication, Public Understanding of Science, Communication Research , and Journal of Health Communication, among others.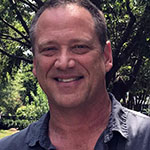 Bonner, James C.
Professor, Dept. of Biological Sciences
Email | Personal website
Our goal is to investigate the cellular and molecular mechanisms of lung disease pathogenesis (asthma, fibrosis, cancer) caused by exposure to engineered nanoparticles. Our research seeks to elucidate how nanoparticles exacerbate the severity of allergen-induced lung disease using mouse models in vivo and human lung cells in vitro. This work also provides fundamental information for determining the human health risks of emerging nanomaterials to aid in the design of safe nanotechnologies for the future.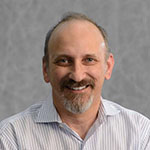 Buchwalter, David B.
Professor, Dept. of Biological Sciences
Email | Personal website
Research in the Buchwalter lab focuses on contaminants and other abiotic stressors in freshwater environments. We focus on aquatic insects because of their ecological importance and widespread use as ecological indicators in water quality monitoring programs. Our work examines the differential susceptibilities of species based on their physiological diversity. Interests include trace metal bioaccumulation and trophic transfer, thermal stress and osmoregulation. We also are studying the bioaccumulation of PFAS as part of NCSU's Center for Environmental and Health Effects of PFAS.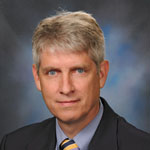 Collier, David N.
Associate Professor, Dept. of Pediatrics and the Center for Health Disparities, ECU
Email | Personal website
Clinical and research interests are focused on the treatment and prevention of childhood obesity and related co-morbidities including insulin resistance and type 2 diabetes mellitus, non-alcoholic fatty liver disease, dyslipidemias and impaired vascular reactivity and hypovitaminosis D. He is particularly interested in the role of environmental xenobiotics in the maintenance of obesity and/or weight loss failure in clinical populations and is currently investigating the role of benzoic acid in weight loss failure. Dr. Collier is also interested in facilitating a broad range of bidirectional translational research that will leverage the strengths of the CHHE and the large pediatric patient population served by the Brody School of Medicine.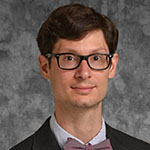 Crook, Nathan
Assistant Professor, Dept. of Chemical and Biomolecular Engineering
Email | Personal website
The Crook Lab develops new high-throughput experimental and computational genetic engineering techniques. In doing so, we hope to uncover novel biological phenomena and accelerate applied research and development in the broad areas of metabolic engineering, synthetic biology, and microbial ecology.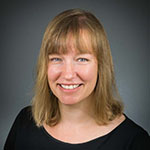 Cutts, Bethany
Associate Professor, Dept. of Parks, Recreation, and Tourism Management
Email | Personal website
Bethany uses geospatial analytics to identify science-driven solutions to enhance the social, economic, and ecological well-being of communities, particularly through recognizing and ameliorating historical patterns of marginalization. She combines geographic information systems with social network analysis and innovative public participation methods to explore local and regional sustainability solutions in the context of global change. Her interests include participatory mapping, environmental justice, and geovisualization.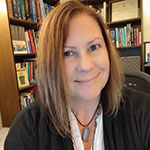 DeWitt, Jamie C.
Associate Professor, Dept. of Pharmacology and Toxicology, ECU
Email | Personal website
Our laboratory studies environmental contaminants and the role they play in affecting health, with a specific focus on immune system functions and how contaminants affect communication between the immune and nervous systems. Many contaminants we study are "emerging contaminants" that are newly discovered in the environment or in people or that lack information on their toxicity. We also explore the role of contaminants in Autism Spectrum Disorder, Alzheimer's disease, and Gulf War Illness.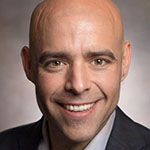 Duckworth, Owen
Professor, Dept. of Crop and Soil Sciences
Email | Personnal website
We study the biogeochemical processes that control the fate, transport, speciation, and bioavailability of nutrients and contaminants in soil and water. Understanding these processes at the fundamental level is essential to solving critical modern societal problems, including managing and remediating polluted sites and improving nutrient metal uptake by crops or other plants. We utilize a wide variety of chemical, microbiological, analytical, spectroscopic, and field-based approaches to study biogeochemistry at molecular to field-scale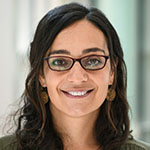 Ercumen, Ayse
Assistant Professor, Dept. of Forestry and Environmental Resources
Email | Personal website
My group's research is focused on environmental transmission of infectious diseases, including waterborne infections associated with drinking water and recreational water exposures, soil-transmitted helminth infections, and community carriage of antimicrobial-resistant bacteria. We use epidemiological approaches to study the risk of acquiring infections through environmental and zoonotic pathways and conduct health impact evaluations to assess the effectiveness of environmental interventions, such as WaSH improvements, in reducing environmental disease transmission.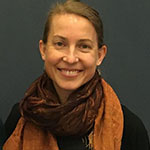 Grieger, Khara
Assistant Professor, Dept. of Applied Ecology
Email | Personal website
Dr. Khara Grieger is currently an Assistant Professor and Extension Specialist in Environmental Health and Risk Assessment in the Dept. of Applied Ecology. She conducts interdisciplinary research to understand potential environmental, health, and societal implications of new technologies and emerging risks. Her work has largely focused on evaluating risks of nanomaterials, genetic engineering, solar geoengineering, and coupling risk evaluations with stakeholder engagement to formulate risk governance strategies.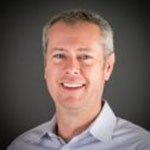 Hipp, Aaron
Associate Professor, Dept. of Parks, Recreation, and Tourism Management
Email | Personal website
My work focuses on how our built environments (home neighborhood, parks, streets, worksites, schools, etc.) impact our health and how this impact differs spatially and across populations. I'm an expert in emerging technologies and active transportation and physical activity including the use of crowdsources, webcams, accelerometry, GPS, and GIS. I've evaluated Open Streets programs, Complete Streets policies, park use and access, and worksite environments that support movement and healthy eating. I teach courses on data management and analysis, GIS, and built environment and public health.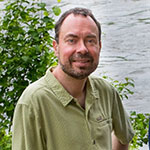 Knappe, Detlef
Professor, Dept. of Civil, Construction, and Environmental Engineering
Email | Personal website
My research interests encompass (1) developing and evaluating physical-chemical treatment processes for the control of disinfection byproduct precursors and trace organic contaminants (taste and odor causing substances, carcinogenic volatile organic contaminants, 1,4-dioxane, perfluoroalkyl substances, endocrine disrupting chemicals, antibiotics, and other pharmaceutically active compounds), and (2) overcoming gaps between the Clean Water Act and the Safe Drinking Water Act by developing information about the effects of reactive and unregulated wastewater contaminants on drinking water quality and treatment.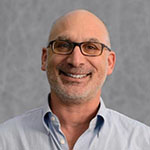 Kullman, Seth W.
Professor, Dept. of Biological Sciences
Email | Personal website
The Kullman laboratory is particularly interested in neural and endocrine pathways that govern critical steps of embryonic development. Much of our work is focused on the role of nuclear receptors and ligand activated transcription factors that regulate key organizational pathways during embryogenesis. A major emphasis of the Kullman laboratory is the application of small aquarium fish models (zebrafish, medaka ) to establish developmental bases of adult disease. Overall, the laboratory is geared towards facilitating a mechanistic understanding of the relationship between chemical-receptor interactions, resultant pleotropic effects and onset and progression of disease etiology.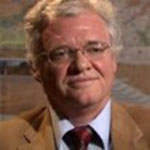 Langley, Ricky
Dept of Health and Human Services, Public Health Division
Email | Personal website
Environmental and Occupational health issues that may adversely impact citizens of North Carolina are investigated by the Occupational and Environmental Epidemiology Branch of the NC Division of Public Health. Our Branch conducts one on one calls and/or site visits to public and private sites depending on the issue at hand. In addition we conduct risk assessments and make public health recommendations to lower exposures to harmful agents.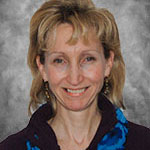 Lea, C. Suzanne
Associate Professor, Dept. of Public Health, ECU
Email | Personal website
Obesity and cancer: Cancer is the #1 cause of death in North Carolina. As our population ages, more of North Carolina's children and adults will find themselves facing a diagnosis of cancer, a majority of whom will also be obese. My research interest include exploring associations between epigenetic markers of obesity, environmental endocrine disruptors, and diabetes as precursors to pancreatic, colon, and breast cancers. Longitudinal studies from childhood will allow measuring changes in precusor markers and interactions over time. Are obese children likely to develop colon, pancreatic, prostate or breast cancers earlier than non-obese children when reaching adulthood? What are gene-environmental interactions or mediators along the causal pathway? Collaborations within the CHHE center provide opportunity to explore these questions.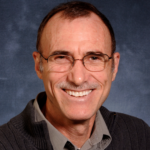 Levine, F. Jay
Professor, Epidemiology and Public Health
Email | Personal website
Dr. Levine, Professor of Epidemiology and Public Health joined NC State in 1984. His research work spans more than three decades and initially focused on arthropod-borne diseases and in particular Lyme disease. Dr. Levine has also coordinated studies focused on marine bivalves and shellfish safety, marine finfish, numerous veterinary health problems in companion animals, and ecosystem health. The work of his Aquatic Epidemiology and Conservation Laboratory focuses on some of the most imperiled animals on the planet, freshwater mussels and snails. Since 2009, he has coordinated the Homework Haven (homeworkhaven.org), a free after school tutoring program in South Raleigh.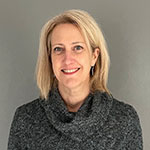 Mattingly, Carolyn J.
Professor/Head, Dept. of Biological Sciences
Email | Personal website
The goal of my research program is to improve understanding about environmental influences on human health and disease using different approaches including: development of the publicly available Comparative Toxicogenomics Database and using the zebrafish model to understand how environmental exposures perturb vertebrate development.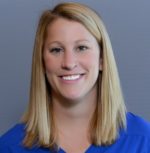 May, Katlyn
Co-Director, Community Engagement Core
Email | Personal website
I received my masters degree in Environmental Management from Duke University in 2014, where I focused on community-based
I am a community engagement practitioner with the Community Engagement Cores for CHHE and the Center for Environmental and Health Effects of PFAS. I am currently completing my doctoral work in Science Education, focusing on informal and non-formal learning interventions related to environmental health literacy (EHL). My research interests include EHL, public perceptions of environmental health, program evaluation, and effective science communication strategies.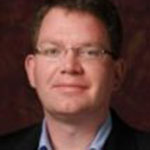 Muddiman, David
Professor, Dept. of Chemistry
Email | Personal website
The ultimate goals of our work are to quantitatively define biology and understand the role of individuality across a wide range of diseases. Our program requires a significant level of interaction with clinicians, basic scientists including biologists and chemists, statisticians as well as maintaining a large interdisciplinary group of scientists within our group driving innovations including advanced separations, state-of-the-art mass spectrometry, and bioinformatics.
Paerl, Ryan
Professor, Dept. of Marine, Earth and Atmospheric Sciences
Email | Personal website
I'm a native of North Carolina and grew up along the coast in the old maritime harbor town of Beaufort. My expertise is in Ocean Science (PhD UC Santa Cruz) but my lab addresses questions related to inland waters as well as estuaries. I worked as a postdoctoral fellow at the Scripps Institution of Oceanography and the University of Copenhagen Marine Station in Helsingør prior to becoming faculty at NC State. My lab's research focuses on aquatic microbial ecology and the impacts of these microbes on ecosystem health and biogeochemistry. Cyanobacterial ecology, physiology, and ecosystem impacts are of particular interest with respect to environmental and human health. Ongoing cyanobacterial research in my lab involves a range of questions/problems, from aerosolization of cells and metabolites, production of tase and odor compounds, and assessing secondary metabolite production by in-situ communities using metagenomic datasets.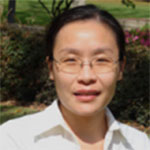 Pan, Xiaoping
Associate Professor, Dept. of Biology, ECU
Email | Personal website
The research in the Pan Lab investigates the toxicological mode of action of various environmental substances and materials including crude oil-dispersant mixture and metallic nanoparticles, etc. The model organisms Caenorhabditis elegans and Rattus norvegicus are used to identify and characterize genetic pathways underlying reproductive toxicity, with a particular interest in the role of small noncoding RNAs in gene regulation and stress response. We are also interested in developing C. elegans as a time and cost-efficient non-mammalian model in toxicity screening and risk assessment.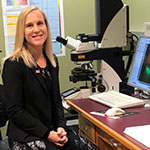 Patisaul, Heather B.
Professor, Dept. of Biological Sciences
Email | Personal website
Our laboratory examines how endocrine disrupting chemicals (EDCs) impact sexually dimorphic neuroendocrine pathways and behaviors. We are particularly interested in how developmental exposures can alter hormone-dependent pathways and explore this using a variety of animal models including rats, mice and voles. Our ongoing research is investigating the mechanisms by which early life exposure to EDCs including BPA and fire retardants alter social behaviors associated with mental health disorders such as autism.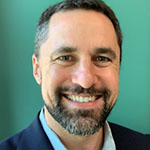 Reif, David M.
Associate Professor, Dept. of Biological Sciences
Email | Personal website
The overarching goal of the Reif Lab is to understand the complex interactions between human health and the environment through the integrated analysis of high-dimensional data from diverse sources. To accomplish this goal, the lab focuses on analytical/visual methods development, study design, and creation of novel software. Major data sources include epidemiological studies of human health, high-throughput screening (HTS) of environmental chemicals, and model organism data.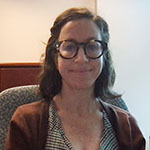 Richmond-Bryant, Jennifer
Associate Professor, College of Natural Resources
Email | Personal website
Our research addresses three primary areas: 1) effects of built environments on spatial and temporal variability of air pollutants, 2) influence of variability in human exposure to air pollution on interpretation of epidemiologic study results, and 3) health impacts related to the intersection of social factors with air pollutant exposure. We currently leads an exposure assessment of hazardous waste combustion emissions in rural Louisiana with the NIEHS-funded LSU Research Center on Environmentally Persistent Free Radicals.
Werthmann, Derek
Postdoc, Dept. of Biological Sciences
Email | Personal website
My research interests are concerned with the discovery of the environmental exposures that contribute to or protect against illnesses, injuries, disabilities, and deaths; and identification of public health actions to manage the associated risks. My interests integrate exposure assessment with substantive areas of underserved populations and maternal child health. The theme of my research interest is to better understand the individual, social and environmental factors to health and well-being among populations who have traditionally experienced disparities in health and access to health care.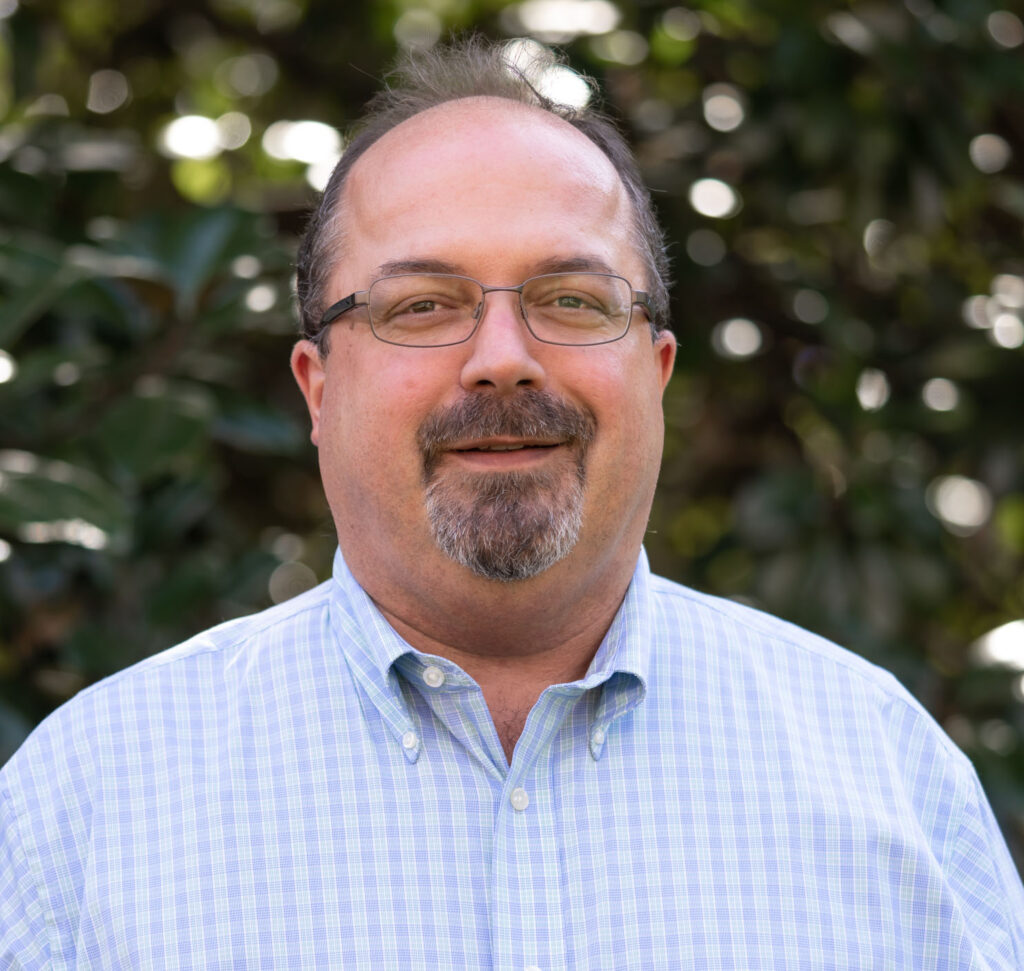 Yoder, Jeffrey A.
Professor, Dept. of Molecular Biomedical Sciences
Email | Personal website
Three goals of our laboratory are to 1) evaluate how exposure to environmental agents influences immune function, 2) identify novel genetic mediators of innate immunity and 3) develop models for the evolution of innate immune receptors. Nearly all of our research begins with the experimentally amenable zebrafish as a model vertebrate species with the goal of better understanding human immune function and the evolution of immune genes.