The Human Population Science Team is led by Dr. Jane Hoppin.
The Human Population Science Team is composed of experts on environmental exposures, epidemiology, genomics, and epigenomics who are poised to identify key human pathways and link exposure and disease across populations. This group brings together epidemiologists, microbiologists, exposure scientists, soil scientists, physicians, biomolecule analytical specialists, engineers, and environmental educators.
Full Members
Bereman, Michael S.
Assistant Professor, Dept. of Biological Sciences
We are a bioanalytical mass spectrometry group focused in two main areas: 1) Technology development spanning separation science, ionization source development, and data acquisition methods, and; 2) Applications of developed technologies toward problems in toxicoproteomics.   Toxicoproteomics, a subclass of both proteomics and toxicogenomics, aims to identify the critical proteins/pathways that respond to or are affected by adverse chemical and environmental exposures using both global and targeted protein identification methodologies and ultimately their relationship to disease etiologies. Our group uses both model organisms and longitudinal sampling of biological fluids to help address these questions.
Collier, David N.
Associate Professor, Dept. of Pediatrics and the Center for Health Disparities, ECU
Clinical and research interests are focused on the treatment and prevention of childhood obesity and related co-morbidities including insulin resistance and type 2 diabetes mellitus, non-alcoholic fatty liver disease, dyslipidemias and impaired vascular reactivity and hypovitaminosis D. He is particularly interested in the role of environmental xenobiotics in the maintenance of obesity and/or weight loss failure in clinical populations and is currently investigating the role of benzoic acid in weight loss failure. Dr. Collier is also interested in facilitating a broad range of bidirectional translational research that will leverage the strengths of the CHHE and the large pediatric patient population served by the Brody School of Medicine.
Hipp, Aaron
Associate Professor, Dept. of Parks, Recreation, and Tourism Management
My work focuses on how our built environments (home neighborhood, parks, streets, worksites, schools, etc.) impact our health and how this impact differs spatially and across populations. I'm an expert in emerging technologies and active transportation and physical activity including the use of crowdsources, webcams, accelerometry, GPS, and GIS.  I've evaluated Open Streets programs, Complete Streets policies, park use and access, and worksite environments that support movement and healthy eating. I teach courses on data management and analysis, GIS, and built environment and public health.
Hoppin, Jane A.
Associate Professor, Dept. of Biological Sciences
My research focuses on the human health effects of pesticides and phthalates with particular focus on respiratory and allergic outcomes. We are currently evaluating the impact of specific pesticide exposure in populations with different types of exposure (farmers, rural residents, families living in banana plantations).  Using epidemiologic tools to assess exposure and different measures to assess exposure (questionnaires, biological markers, geospatial mapping), we are able to better understand the potential human health consequences of these common exposures.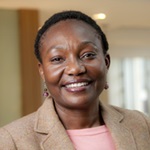 Hoyo, Cathrine
Associate Professor, Dept. of Biological Sciences
The research in the Epidemiology and Environmental Epigenomics lab (Hoyo, Jirtle and Skaar)  involves the identification and characterization of epigenomic marks that that are perturbed by early environmental exposures to alter susceptibility to chronic diseases, including cancer, later in life. We use cohort study design in early life to characterize the timing of exposures, and the stability of epigenetic response over time. We also use case-control designs, to determine the extent to which identified epigenetic marks are associated with chronic diseases. Long term, these epigenetic marks should be developed as assessment biomarkers and to generate hypothesis relating their involvement in the etiology of specific disease pathways.
Keene, Keith
Assistant Professor, Dept. of Biology, ECU
My research focuses on using Genomic approaches to understand complex diseases and health disparities including type 2 diabetes and stroke, particularly in African Americans. Utilizing next generation sequencing, epigenetics, and genome-wide association studies (GWAS), my research aims to identify heritable factors contributing to health disparities. The inclusion of -Omics data will facilitate personalization of risk assessment, prediction of disease (re)occurrence, and targeted prevention (including gene therapy or pharmacogenomic targets). Furthermore, findings may have broader implications by providing insight into environmental exposures (and responses to such exposures), heritable factors that influence the ability to control manageable risk factors, and likewise one's response to treatments.
Knappe, Detlef
Professor, Dept. of Civil, Construction, and Environmental Engineering
My research interests encompass (1) developing and evaluating physical-chemical treatment processes for the control of disinfection byproduct precursors and trace organic contaminants (taste and odor causing substances, carcinogenic volatile organic contaminants, 1,4-dioxane, perfluoroalkyl substances, endocrine disrupting chemicals, antibiotics, and other pharmaceutically active compounds), and (2) overcoming gaps between the Clean Water Act and the Safe Drinking Water Act by developing information about the effects of reactive and unregulated wastewater contaminants on drinking water quality and treatment.
Langley, Ricky
Dept of Health and Human Services, Public Health Division
Our goal (Occupational and Environmental Epidemiology Branch) is to investigate environmental/occupational issues that may have adverse impacts on humans. This may be accomplished by site visits, recommendations on environmental testing, and risks assessments. The scope of our work ranges from indoor air issues to superfund sites, cancer clusters, fish consumption advisories, occupational injuries, pesticide poisonings to name a few.
Lea, C. Suzanne
Associate Professor, Dept. of Public Health, ECU
Obesity and cancer: Cancer is the #1 cause of death in North Carolina. As our population ages, more of North Carolina's children and adults will find themselves facing a diagnosis of cancer, a majority of whom will also be obese. My research interest include exploring associations between epigenetic markers of obesity, environmental endocrine disruptors, and diabetes as precursors to pancreatic, colon, and breast cancers. Longitudinal studies from childhood will allow measuring changes in precusor markers and interactions over time. Are obese children likely to develop colon, pancreatic, prostate or breast cancers earlier than non-obese children when reaching adulthood? What are gene-environmental interactions or mediators along the causal pathway? Collaborations within the CHHE center provide opportunity to explore these questions.

May, Katlyn 
Director, Community Outreach and Engagement Core
Email  |  Personal website
I received my masters degree in Environmental Management from Duke University in 2014, where I focused on community-based action, and the interplay between social and environmental issues. As Director of the COEC, I help facilitate bi-directional communication between CHHE researchers and community stakeholders, aid in research translation and dissemination, and support community-based environmental health efforts in North Carolina.
Mohan, Arjun
Clinical Assistant Professor, Dept. of Internal Medicine -Pulmonary and Critical Care, ECU
Email  |  Personal website
Muddiman, David
Professor, Dept. of Chemistry
The ultimate goals of our work are to quantitatively define biology and understand the role of individuality across a wide range of diseases. Our program requires a significant level of interaction with clinicians, basic scientists including biologists and chemists, statisticians as well as maintaining a large interdisciplinary group of scientists within our group driving innovations including advanced separations, state-of-the-art mass spectrometry, and bioinformatics.
Schal, Coby
Blanton J. Whitmire Distinguished Professor, Dept. of Entomology
Our research seeks to elucidate the basic biology of pests that interact with people in residential and other built environments, and to translate this knowledge to innovative and ecologically sound interventions. Cockroaches are important etiological agents of allergic disease and asthma and we seek to understand the sources of allergens, their functions, and intervention strategies to mitigate exposure to potentially harmful allergens. Research on bed bugs seeks to understand their host associations, population genetic structure, and patterns of insecticide resistance. Research in chemical ecology seeks to identify natural products that guide various behaviors of cockroaches, bed bugs, mosquitoes, sand flies, ants and termites.
Thomassen, Mary Jane
Professor, Dept. of Internal Medicine
Email  |  Personal website