CHHE's mission is to understand how human health, at both the individual and population level, is impacted by environmental factors and to implement this knowledge to reduce the adverse impacts of environmental factors on human health.                                                                             
Calendar
 

May 15, 2019

June 19, 2019

July 17, 2019

August 21, 2019
CHHE is a NIEHS funded Environmental Health Sciences Core Center.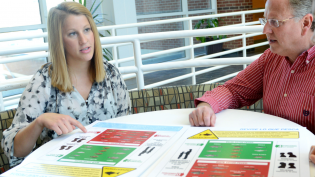 The CHHE's Community Outreach and Engagement Core (COEC) works to translate and get research out to the people of North Carolina through a variety of outlets and media, and facilitate two-way communication and collaboration between our scientists and our neighbors throughout the state.
Contact Us
Looking for specific information or resource help?