CHHE's mission is to understand how human health, at both the individual and population level, is impacted by environmental factors and to implement this knowledge to reduce the adverse impacts of environmental factors on human health. 
Through the purposeful interfacing of different disciplines and a systems biology framework integrating all levels of biological organization – biomolecule, pathway, cell, tissue, organ, model organism, human, and human population –  CHHE will elucidate fundamental mechanisms through which environmental stressors interface with pathways, the genome, and epigenome to influence human disease and produce adverse human health outcomes.
The Fourth Annual CHHE Symposium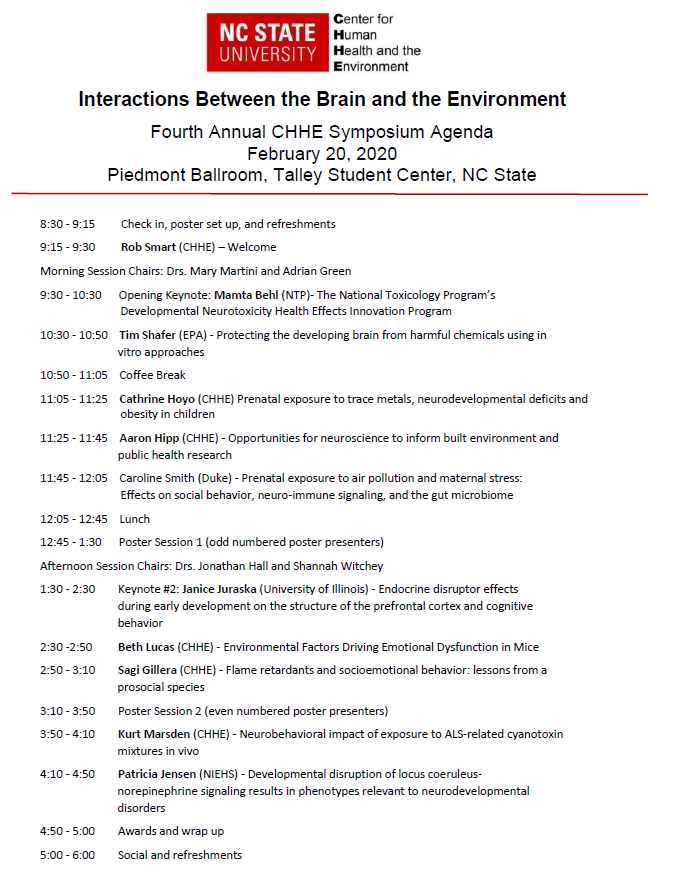 Calendar
 

January 28, 2020

January 30, 2020

February 11, 2020

February 19, 2020
CHHE is a NIEHS funded Environmental Health Sciences Core Center.
Contact Us
Looking for specific information or resource help?
Or call 919/515-3391