Dr. Kenneth Olden Seminar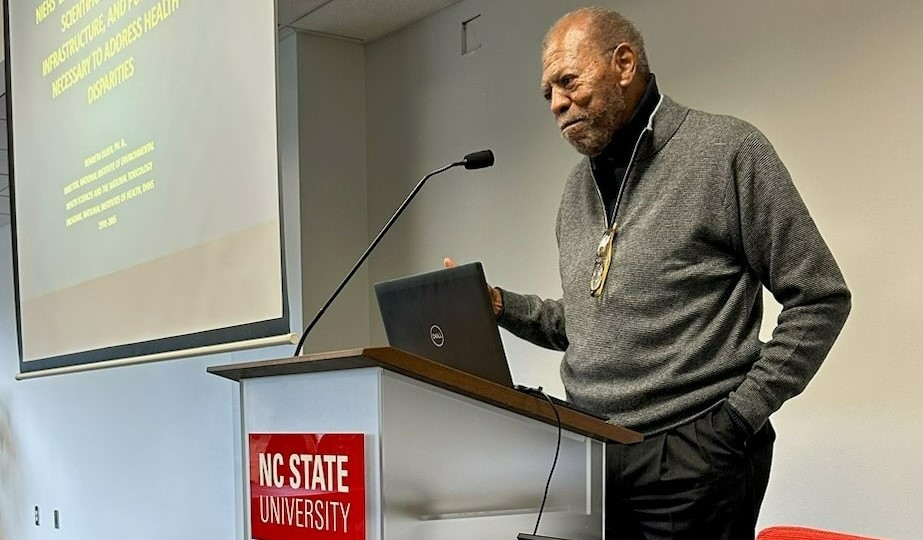 Dr. Kenneth Olden presented a seminar titled, "Role of NIEHS in validating environmental justice as a legitimate area of scientific inquiry" on November 9th in the Witherspoon Student Center, with an introduction by Chancellor Woodson. Dr. Olden is the former director of the National Institute of Environmental Health Sciences, leading the institute from 1991-2005 as the first African American director of any NIH institute. During his tenure at NIEHS, he launched seminal work on Gene-Environment interaction that helped shift the conversation beyond the genetic basis for disease. Dr. Olden has famously said, "Genetics loads the gun, but the environment pulls the trigger." Dr. Olden's legacy is that a large portion of NIEHS' research continues to focus on how genes and the environment interact to cause disease. Dr. Olden also helped establish formal research in environmental justice and social determinants of disease at the NIEHS, recognizing that not all exposures are chemical. Before joining NIEHS, he chaired Howard University's Oncology Department and headed their Cancer Center. After leaving NIHES, he was a Visiting Professorship at Harvard and served as City University of New York's Founding Dean of the School of Public Health. He finished out his career leading the National Center for Environmental Assessment at the EPA to turn around the Integrated Risk Information System program that assesses health risks due to hazardous air pollutants. Throughout the talk, Dr. Olden shared insights on his lengthy and impactful career successes in academic and government research.
This event was co-sponsored by CNR DIRE and CHHE.