DeWitt Speaks to DHHS Division of Public Health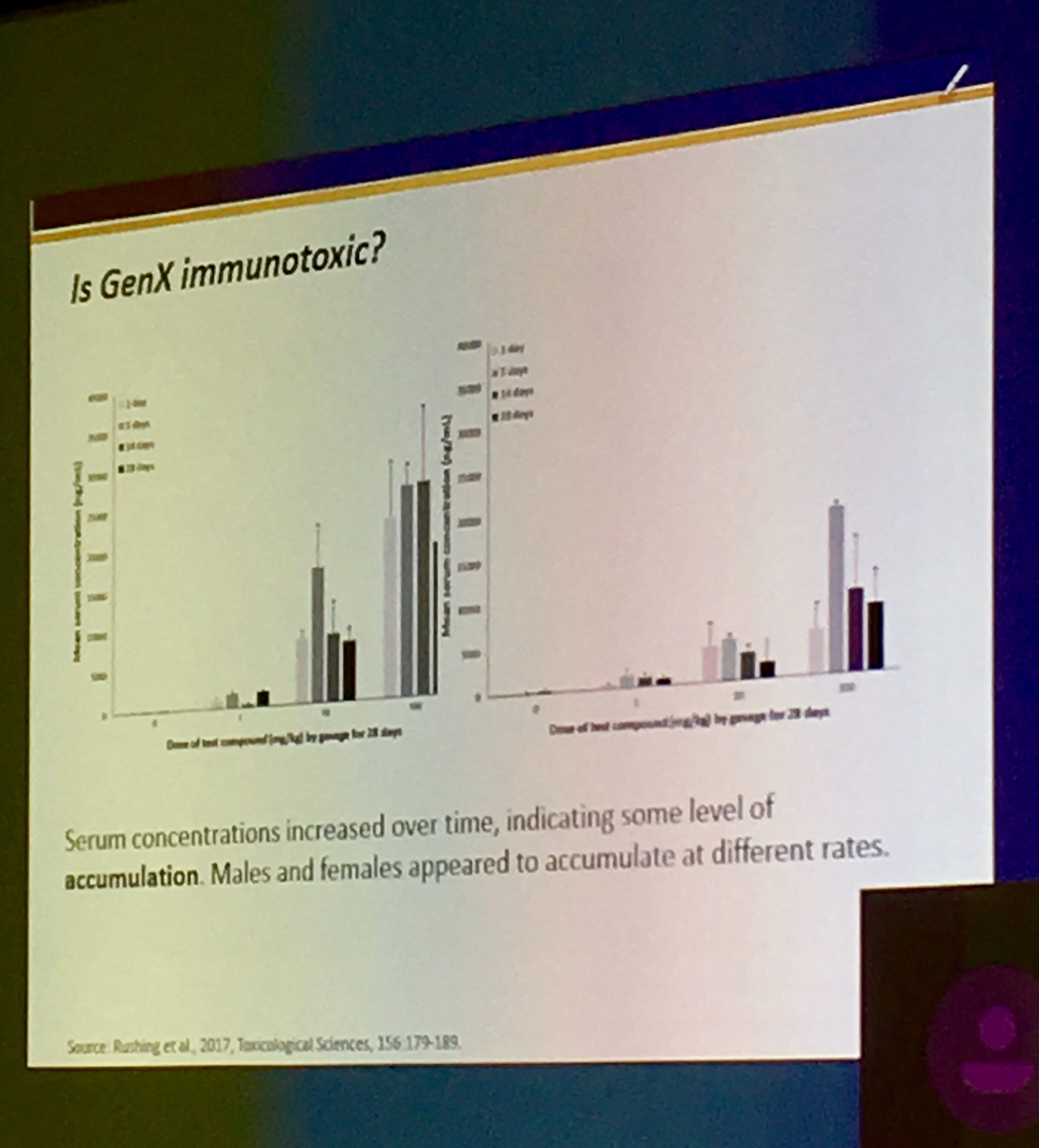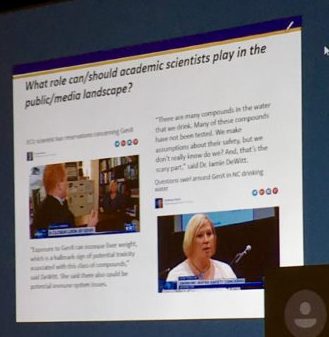 In consultation with CHHE, the NC Department of Health and Human Services (DHHS) Division of Public Health has created a monthly seminar series that brings researchers from local universities in to discuss environmental health and toxicology. The goal is to connect DHHS members of the Occupational and Environmental Epidemiology Branch with more current, local environmental health research, and to provide other DHHS employees with an opportunity to learn about environmental health sciences.
On December 12, Jamie DeWitt represented CHHE, speaking to 30 DHHS employees about Per- and Polyfluoroalkyl Substances (PFAS), including GenX. DeWitt is one of only a handful of scientists with research experience specifically on GenX. DeWitt presented an overview of PFAS research; she highlighted the vast number (3,000-10,000) of PFAS already in the environment, and the importance of finding methods to compare and characterize these compounds. Speaking to a room full of regulators, DeWitt acknowledged the difficulty the state faces in regulating these compounds when they are so ubiquitous and much remains unknown about them.
DeWitt highlighted her lab's work on GenX in rodent models, and the potential immunotoxic effects of PFAS. Her lab is working with receptor-based assays with the goal of creating a method for classifying these compounds. For more information on the seminar series, contact Jamie Pritchett (jamie.pritchett@dhhs.nc.gov).