Molecular Toxicologist Smart Named Goodnight Distinguished Chair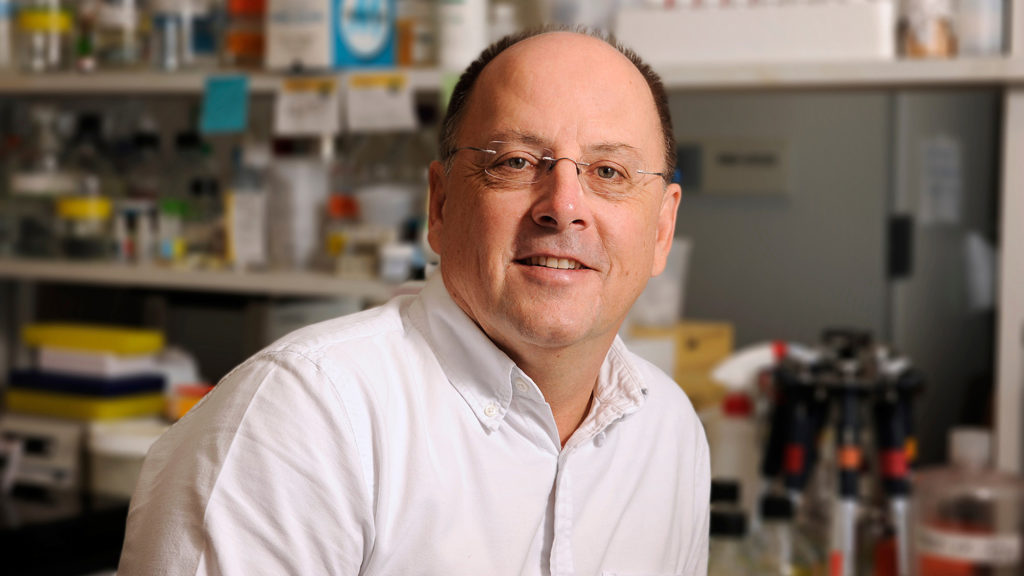 The College of Sciences has named Rob Smart of the Department of Biological Sciences as the Goodnight Distinguished Chair in Molecular Toxicology.
Smart is a prominent toxicologist who joined the NC State faculty in 1986. His work focuses on the identification and characterization of genes and signaling pathways that determine susceptibility to cancer, particularly as it relates to gene-environment interactions. His lab also studies mechanisms by which environmental stressors induce skin cancer and how cells respond to DNA damage and tumor stress to decide to live or die. These decisions and the ability to influence them have important implications for tumor development and tumor regression.
"Rob Smart has made significant contributions to both NC State and the toxicology field at large," said Chris McGahan, dean of the College of Sciences. "The generosity of the Goodnights helps us honor his accomplishments and support his future innovation."
In addition to his research and teaching, Smart is the founder and director of NC State's Center for Human Health and the Environment, a National Institute of Environmental Health Sciences (NIEHS)-funded center that brings together researchers from three institutions for interdisciplinary research aimed at the understanding and prevention of the adverse impacts of environmental factors on human health. He also directs the NIEHS training program Molecular Pathways to Pathogenesis in Toxicology, which has supported more than 140 pre- and postdoctorate students since 1977.
Full article by Christy Sadler here