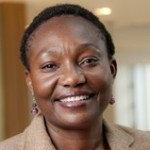 A team of researchers led by North Carolina State University CHHE biologists Cathrine Hoyo and Randy Jirtle have found links between lead exposure in children and epigenetic alterations in regulatory regions of genes that are...
Continue reading ""Lead Exposure during Early Human Development and DNA Methylation of Imprinted Gene Regulatory Elements in Adulthood""
CHHE received 26 pilot project applications from investigators at NC State, North Carolina Central University and East Carolina University.  Six highly ranked pilot projects were selected for funding.  The successful pilot project applicants were from...
Project 201301 Title: Towards an unbiased multiplex exposure assay – coupling ultra-high pressure liquid chromatography and data independent acquisition (DIA) mass spectrometry PI: Michael Bereman, Assistant Professor, Dept. of Biological Sciences, NCSU Project 201302 Title:...